Un'ex colonia francese divenuta nuovamente colonia: la Costa d'Avorio
Herbert Ekwe-Ekwe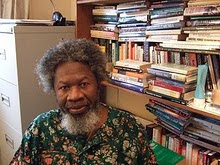 L'intervento militare francese nella Costa d'Avorio contro il Presidente Laurent Nbagbo (determinante per la presa del potere del suo rivale Alassane Ouattara), assieme all'intervento militare in Libia, rappresenta il tentativo dell'Eliseo di riconquistare il terreno perduto nel Continente.
L'economia francese senza il controllo delle sue ex colonie d'oltre mare, perderebbe la sua competività economia e il suo peso politico in Europa. Questa verità, spesso volutamente taciuta, é stata evidenziata da una frase pronunciata nel 1998 dal Presidente François Mitterrand: "Senza l'Africa, la Francia non avrebbe una storia nel ventunesimo secolo".
L'impero d'oltre mare, già seriamente minacciato dall'offensiva americana in Africa negli anni novanta, ora subisce una progressiva erosione da parte della penetrazione della Cina e dell'India.
Per tentare di salvaguardare gli interessi nazionali e, soprattutto, la sua soppravivenza economica, la Francia ha preso al volo le recenti crisi nei due Paesi, per riaffermare il suo ruolo coloniale sul Continente, forse non comprendendo che i tempi sono cambiati e non permettono più l'uso della forza per imporre la propria volontà.
Anche se in Costa d'Avorio ora regna il regime filofrancese di Ouattara e gli accordi con l'Inghilterra sembrano solidi per trasformare la Libia del dopo Gheddafi in un protettorato franco anglofono, ben presto l'Eliseo potrebbe corre il rischio di scoprire che questi successi sono delle vittorie di Pirro.
Anche se la Francia riesce ancora a trovare delle teste di legno per imporre la sua volontà sull'Africa, la popolazione e gli Stati Africani diventano sempre più ostili nei suoi confronti. Il sogno della Francofonia sembra tramontato non rappresentando più un'ispirazione per le masse africane.
Questa ostilità che la Francia aumenta nel suo interagire nel Continente ci viene spiegata dal Professore Universitario Herbert Ekwe-Ekwe sul mensile The Africa Report del giugno 2011.
Fulvio Beltrami
12 giugno 2011
Monrovia, Liberia
fulviobeltrami@gmail.com
fulviobeltrami1966@gmail
"The truth might be hard to say, painful to bear or even drastic for the truth sayer but still needed to be said". ALISON.