When
an ambassador comes to a new country to represent his Head of State, he
presents his "credentials" to the president or monarch of the new
country where he is. For Eugene the Cross is the "credential" that shows
that it is God who is sending the Missionary to be the co-operator of
the Savior among the people to whom he is missioning.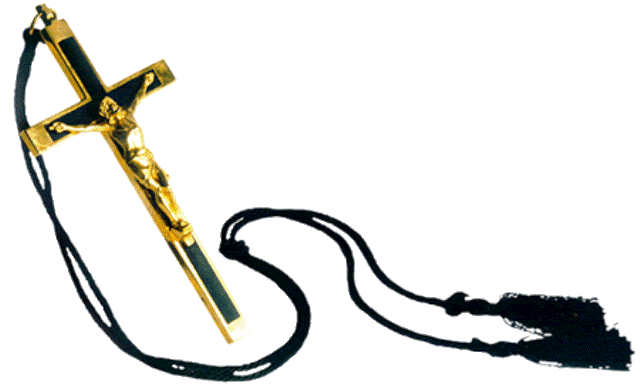 The Oblate Cross
This crucifix will serve as the
credentials of their ambassadorship to be carried out by them among
different peoples to whom they will be sent.
The "credential" is a sign to others, and a reminder to the
Missionary himself of his status of being constantly sent by the Savior:
It will not only inspire with
respect the people whom they have to evangelize, but it will also be a
perpetual reminder to the missionaries themselves of the humility,
patience, charity, and all the other virtues which they are called upon
to practice in the exercise of their most holy and inspiring ministry.
1818 Rule, Part Two, Chapter One. Regarding other principal observances
Today, after a period of intense formation, the new Oblate receives
his "credentials" to share in the Cross of Jesus, whose promises are his
hope:
Novitiate formation ends with a free and
faith-filled commitment in the Oblate Congregation. The novice, having
experienced the Father's love in Jesus, dedicates his life to making
that love visible. He entrusts his fidelity to the one whose cross he
shares, whose promises are his hope.
CC&RR, Constitution 59
"A witness, in the sense that I am using the word, is a man whose
life and faith are so completely one that when the challenge comes to
step out and testify for his faith, he does so, disregarding all risks,
accepting all consequences." Whittaker Chambers
Source: Eugene de Mazenod speaks to us
"The truth might be hard to say, painful to bear or even drastic for the truth sayer but still needed to be said". ALISON.