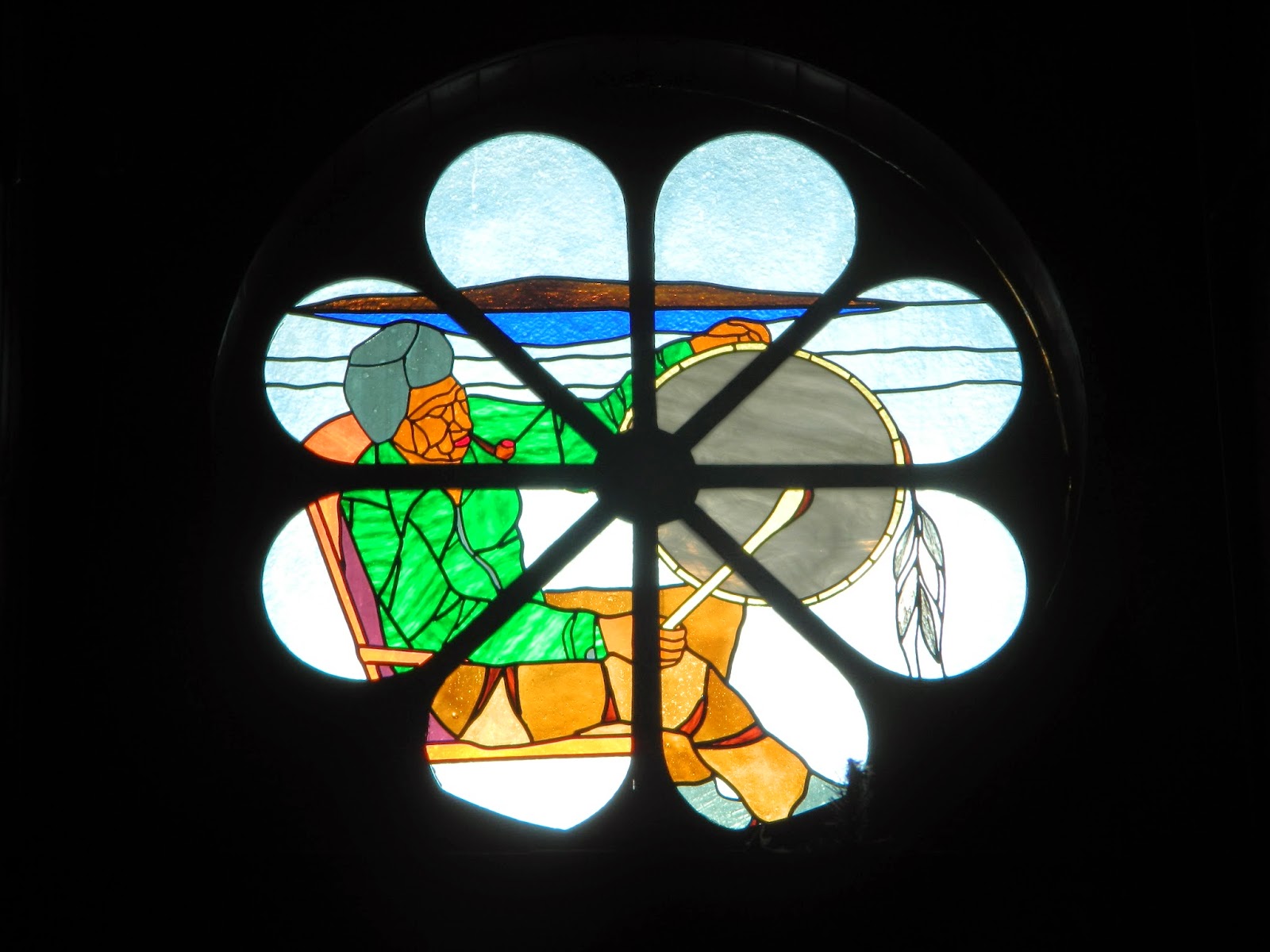 Dans le but de poursuivre mon insertion dans ma nouvelle communauté
innue, j`ai visité une des églises desservies par des Missionnaires Oblats de Marie Immaculé,
province Notre Dame de Cap, Canada. Avec
les Ps. Gérard Boudreault, O.M.I et Guy Fontin, O.M.I. nous sommes allés rendre
visite au P. Gérard Tsatselam, O.M.I, qui sert les communautés de Ekuanitshit (Mingan),
Nutashkuan, Unamen Shipu (La Romaine)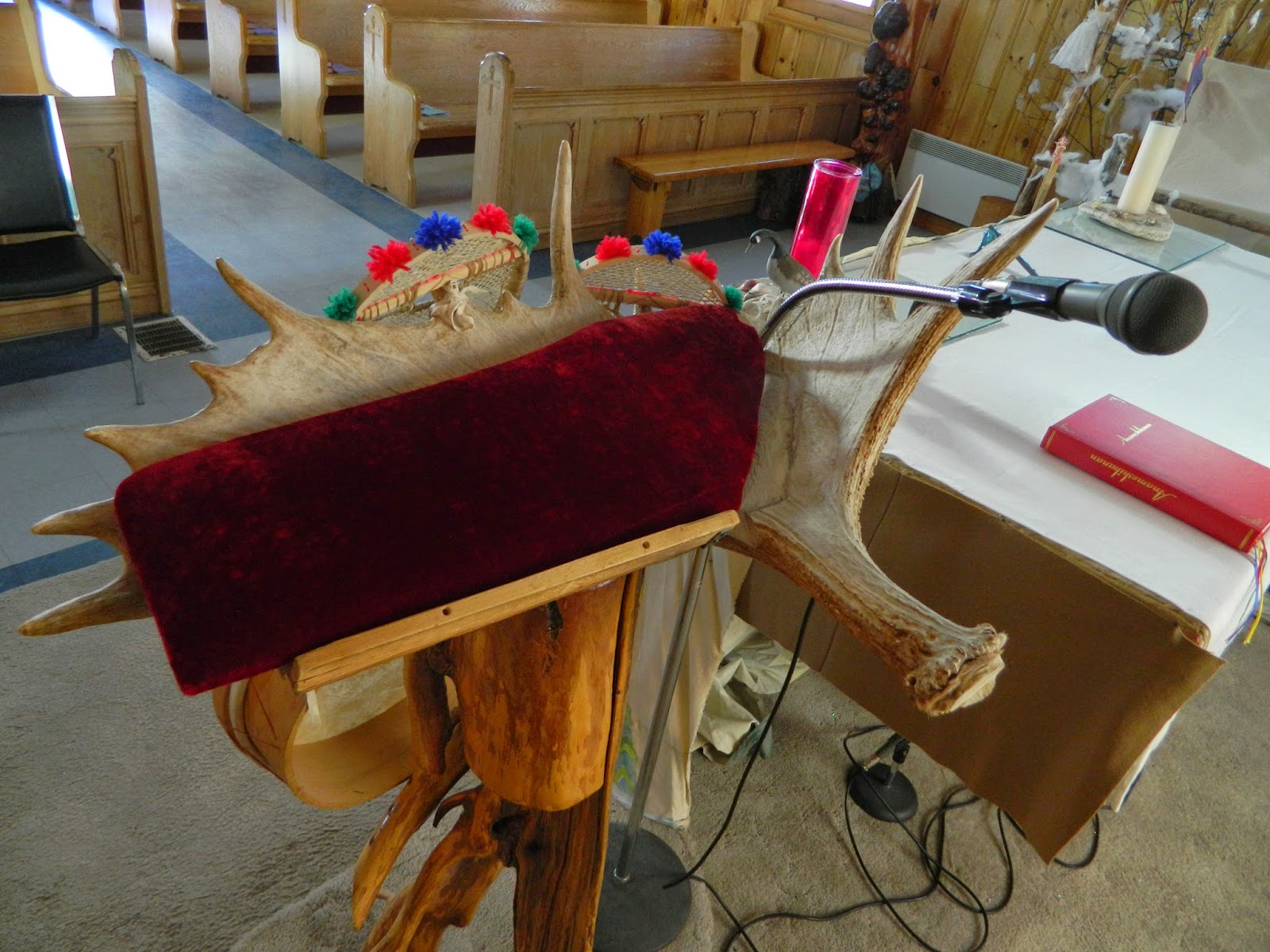 Même si
la communauté innue de
Ekuanitshit (Mingan) a eu sa première visite des missionnaires au 17ieme
siècle avec la première visite du Père Louis André, Sj accompagné de Louis Joliet
explorateur en 1684, il a fallu attendre jusqu`en 1857 pour la construction de
la première chapelle par le P. Babel, O.M.I. Cette première église a été par la
suite embellie par le P. Arneaud, O.M.I.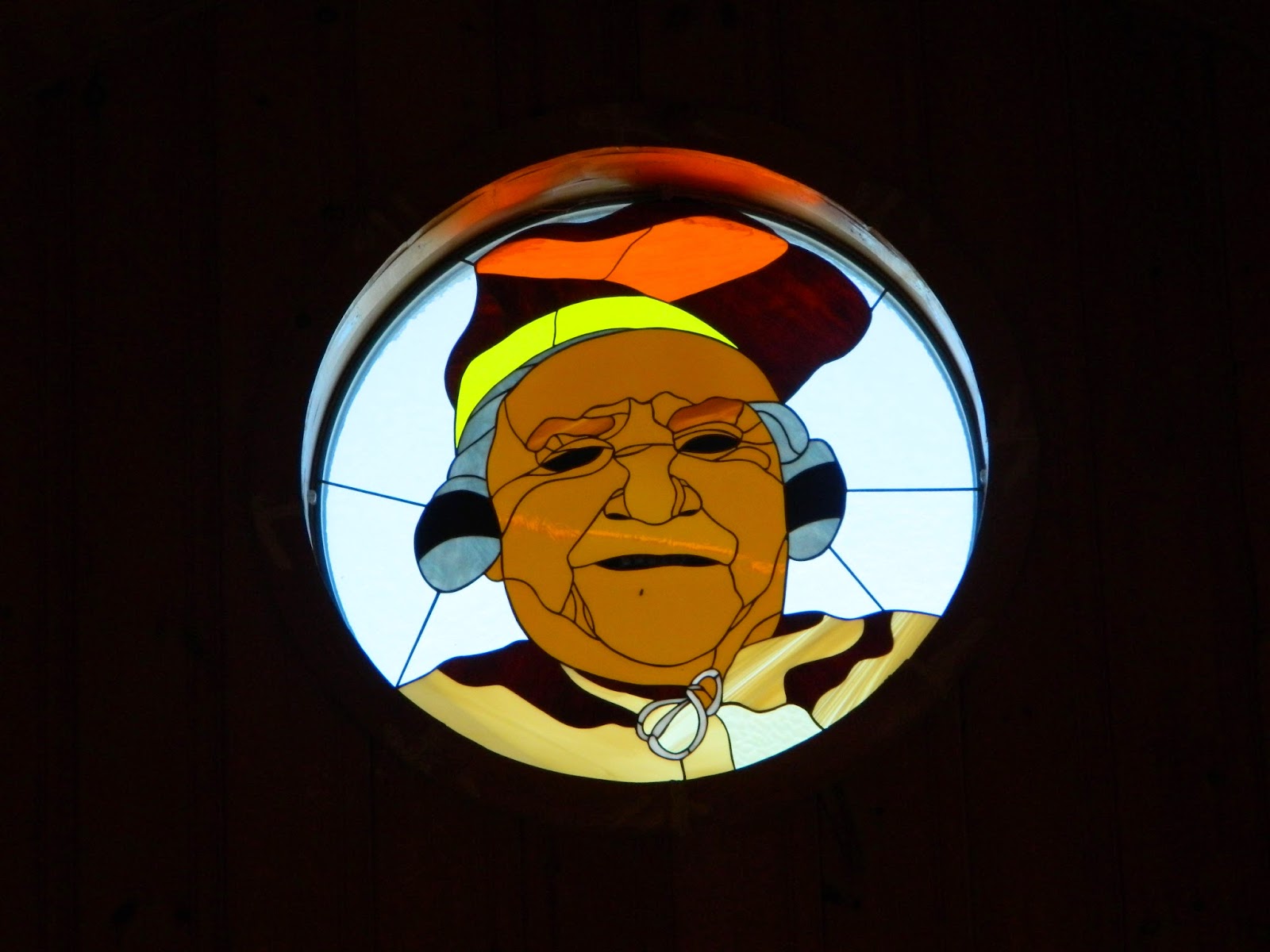 Et puis
reconstruite par John Maloney, le Jack Monoloy de chanson de Gilles Vigneault en
1918-1919. Et entre 1971-1972, le P. Roland Delaunay, O.M.I avec l`aide de
toute la communauté chrétienne de
Ekuanitshit (Mingan) lui a conférée son style indien actuel.

C`était
pour moi, non seulement un moment de rencontre avec le monde innu à travers des
œuvres artistiques innues mais aussi avec la mission oblate au milieu innu.
"The truth might be hard to say, painful to bear or even drastic for the truth sayer but still needed to be said". ALISON.