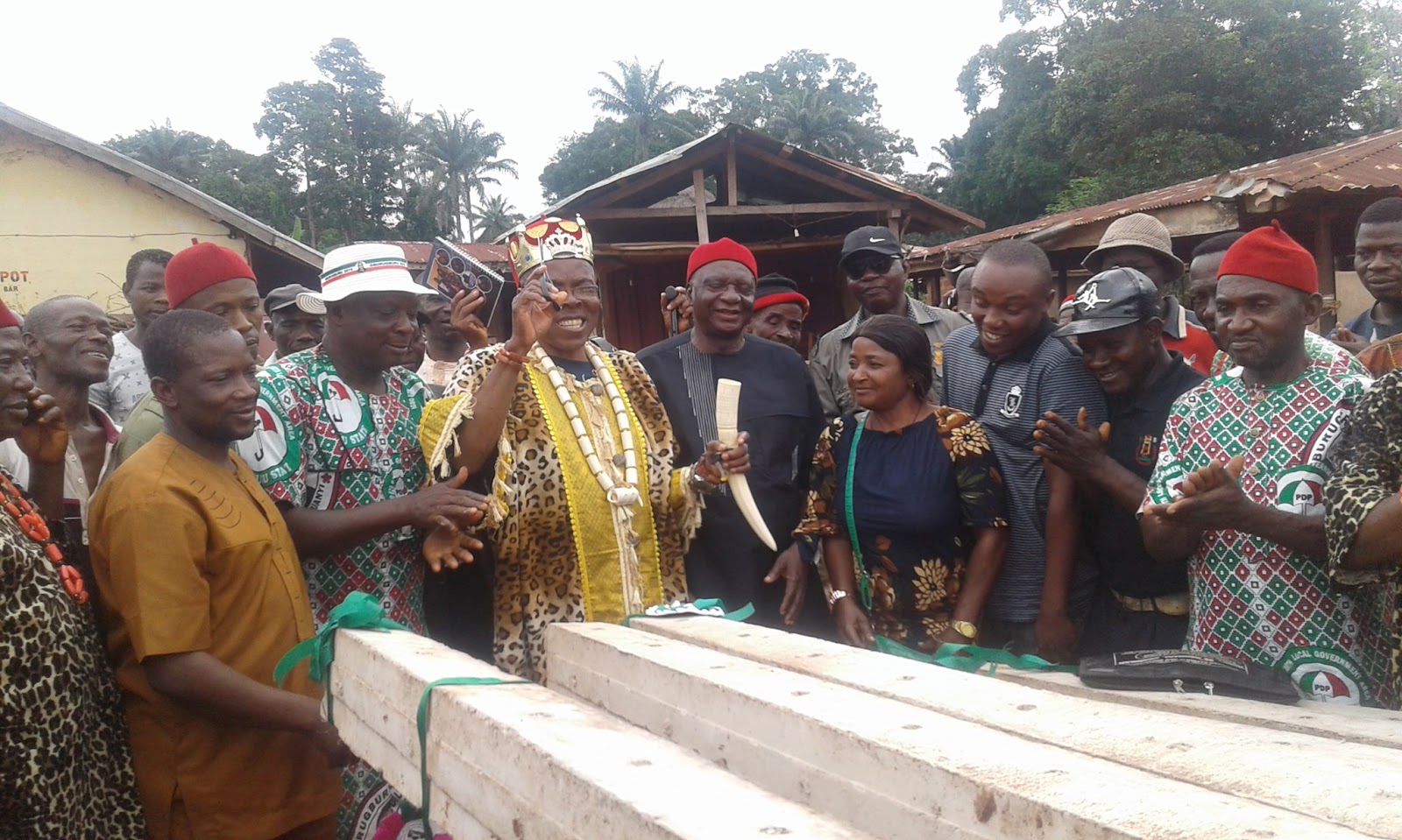 It was just some minutes past the hour of 3 pm on the 15th day of december, 2019. From one corner of a two storey building located adjacent to St. Anthony's Parish, Ugbaike I could see few people seated at the platform. One more person just arrived. He waved at us with a quick smile. We are the silent majority. He went and sat with the men on the platform – the Jones of the Animal farm. Their pomposity was visible. They put their heads together and lifted their eyes sporadically at us, their subject. There is an apparent feeling among the members of the platform. The feeling of "we are more equal than others" was readable in their behaviours.
At about 3:20, the one seated at the middle apparently the Chairman of Ugbaike General Assembly, Mr Simon Uja, got up to make an announcement which appeared somewhat a decree from a military junta. He raised his eyebrows as if he was just seeing us for the first time. Like a teacher expecting a greeting from his pupils he waited momentarily before he dished out his decree to the masses – "the us". He announced that the Secretary of Ugbaike General Assembly is yet to arrive. He added that the meeting will start as soon as he arrived. With little apology in his speech in a meeting which is supposedly to begin by 12:00 noon, he spoke as if it is the norm. His eyes blinked more than a hundred times in the course of his speech even as he turned either leftwards or to the right as if every word that comes out of his mouth is propelled by each gesture.
I was not sure if it was already 4 0 clock but the minute hand had gone beyond 3:30 pm when the long awaited Secretary arrived the venue. "We can now start", Mr Uja announced. I could hear the silent majority murmur over delays in the commencement of the meeting. However, they were silenced by few English words from the men at the platform which are presumably more equal than others. There is palpable fear among us that even the bravest could not say a word. Then came the announcement.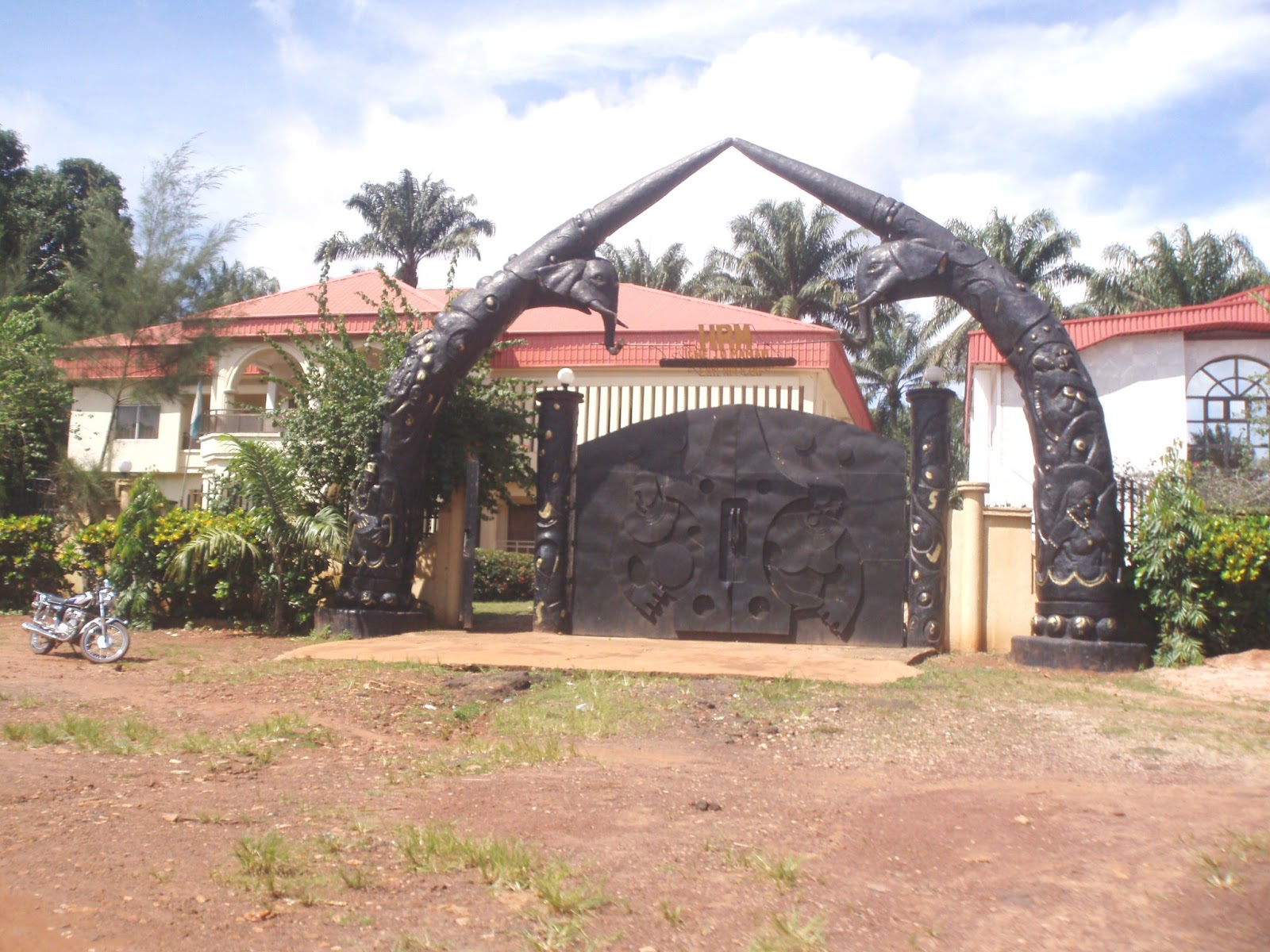 Mr Ujah told us that the election which was scheduled to hold today, 15th day of December, 2019 to elect a new President of the assembly has been shifted again for the second time. He gave his reasons that the ballot papers that are to be used for the elections could not be produced. There was obsevervable silence. Few elderly ones sitting a bit far away from me were seen seeking clarifications on the strange words "ballot papers". For a moment they sought to know what the announcement was all about. After some minutes of silence, there was deafening noise from the silent majority. They murmured on why they were kept waiting since afternoon and why the postponement again. However, no one summoned courage to speak up.
I could see some notable figures like the former Chairman of our local government, Hon. Nze Chidi Nwa Omeh. He struggled to look at the silent majority through his gigantic glass. I could site his eyes through the upper part of the lens of his eyes glass. He watched the crowd with utmost satisfaction over their reactions. The announcement was like a communique from a clandestine meeting which is often held to unseat an incumbent president in Nigeria. He stood up and had posited that the election be held on 11th of January 2020. This opinion did not go down well with the fellow "more equals". But after much negotiations, it was adopted that the election is to be held next year as stated. He had asked the Secretary to announce the vacant positions which he did almost immediately.
Umu Agbo: President, Treasurer, Assistant Secretary, Legal Adviser, Provost, PRO
Umu Ezenato: Vice-President, Secretary General, Financial Secretary and Provost
At this point the meeting came to an end and some visitors were invited to address the people on health talk. It was at this point I left the venue.
My experience at this meeting wasn't far from the one which was held on the 17th August 2018. The meeting which was held to give Ugbaike account of how her money was spent including the N5,000,000.00 donated by the state government For electricity project in every autonomous community. The meeting was supposed to commence by 10:00 am but was delayed till almost 2:00 o' clock in the afternoon.
In the meeting the Igwe had told us that some poles were bought with the money, let everyone cut down economic trees where the poles will pass, failure will attract fines, N1 million naira has been deposited to a bank (name withheld) as a prerequisite to attract a N10 million naira project. He told us among others things that more poles and transformers will arrive soon. He told us of a plan to make Ugbaike an economic hub of West Africa where we shall no longer use diesel and petrol to fuel our plants but use public electricity to power them. He also said that the chairman of Ugbaike General Assembly Mr Simon Uja has doubled as the Chairman of electricity committee. He also added that each clan in Ugbaike will receive 15 electric poles (that is 45 for a big clan). I quickly calculated how many electric poles each clan could get with the sum of N5,000,000.00 at the sum of about N14,000 per pole and I got almost 60 poles per big clan. That is assuming Ugbaike had zero amount in her account ab initio. I had expected a clear account indicating how much we had and how much spent but it wasn't part of theturn acounting process.
It is now over a year, those poles are yet to be distributed as stipulated. While some have received, some are yet to see the electric poles. The holes dug for the anticipated poles have turned out to be shelters for rodents who will ever remain grateful to humans for their magnanimity.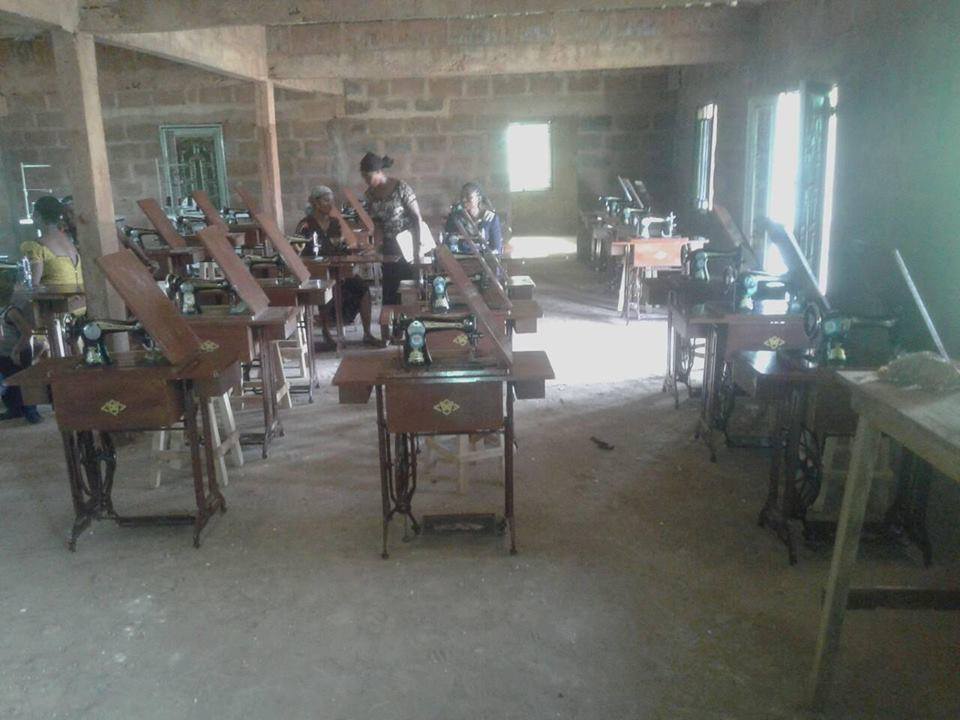 It is worthy to recall that sometimes around 2016, our community attracted a project that worth over N4 million from Christian Broadcasting Network (CBN) powered by Irish givernment into our community. A project my brothers and I personally attracted to our community. Over 30 sewing machines, weaving machine, hairdressing and palm oil processing machines were provided freely for our community. It was targeted at manpower development. While the charity organisation is to pay trainers for a period of 6 months, the community is expected to continue to support the trainers financially and try to make it sustainable through commercialisation. However, as soon as the CBN stopped their funding when due, the programme came to an end. The machines were abandoned. Trainers were owed and they finally quitted the training. The machine which was meant to process palm fruits never worked. The contract which was awarded to the President of Ugbaike General Assembly was not properly executed. The machine was hurriedly constructed. It was like a white elephant project. Till today dust and rust have taken over the whole machines at Ugbaike General Assembly Building Nkwo Ugbaike. This is a programme that had worked in other climes before it came to Ugbaike. Every effort I made to revive it was greeted with bureaucratic bottlenecks.
Then came the era of selecting more Igwes from two additional autonomous community in Ugbaike. While the news came to Ugbaike as a good news, it wasn't quite long before it turned to a sad tale just like others. There were as many contestants as the numbers of clans we have in Ugbaike. Even the President of the town union chose to contest for the position. This heated tye polity. At the end, the two slots for igweship was reduced to only one. This is what one gets when greed and self-interest are predominant in a society. How and where the Igwe was produced remains a story for another day. It is like whenever anything of interest to the masses comes up in Ugbaike, the Jones use unending meetings to disarm the populace until the decision is eventually made for them in the other room.
The question any sane mind will be asking in why is Ugbaike very difficult to manage? Is Ugbaike more than Nigeria where it exists? Why are there so much bottlenecks in procedures in Ugbaike? Why are some people holding Ugbaike to ransom? Ifesinachi singlehandedly provided electricity to Ugbaike. No one has beaten his record till date. In every project our people are tasked even when the project hardly see the light of the day. If Enugu state is in the hands of God, could it be that Ugbaike has slipped off from his hands far back? Have we fallen short of glory that nothing good seems to come into Ugbaike, the Nazareth? While my brother Hon. Chinedu Eya is busy promoting the bill board infrastructure of Igbo-Eze North local government, our community is rotting at home with no graded road, no electricity, no potable water and our schools are like temporary shelters for internally displaced children.
Respectfully, I salute the President of Ugbaike General Assembly, my brother and good man Chinedu Eya, and my people both at home and in diaspora. There is a popular saying that Rome was not built in a day. However, I am sure it wasn't built while the Romans were asleep. All hands should be on deck to ensure that we make our community better than what it is today. Only a fool goes about pursuing rat when his house is on fire. Let those who have the power help us to alleviate the sufferings of our people.
May God help us. Even as we celebrate this christmas in utter darkness in our community, I wish everyone a happy Christmas and prosperous new year in advance.