Bishop Sebastianappan Singaroyan, who was retired at the age of 68 on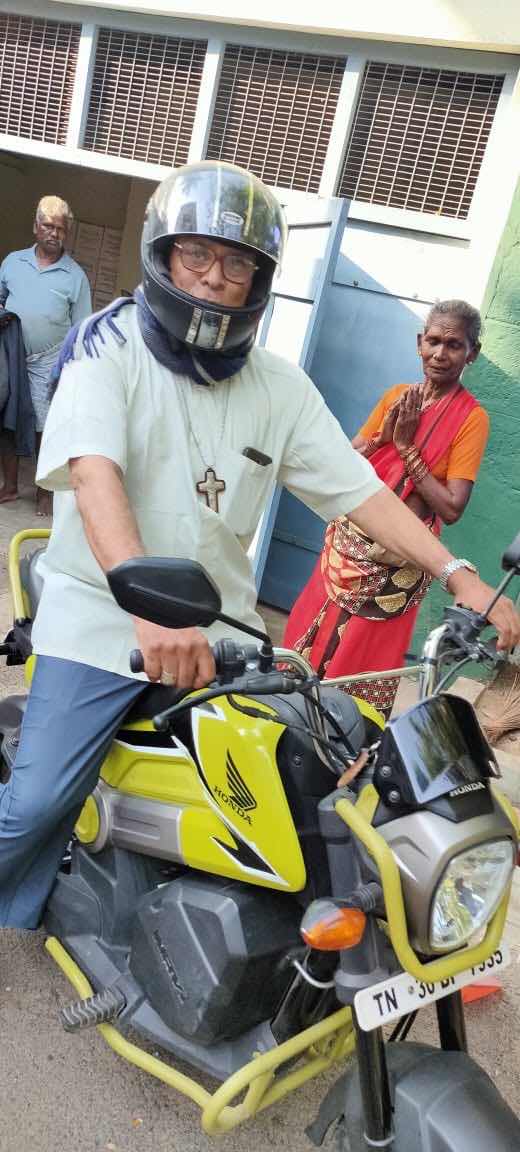 9 March 2020 from the pastoral care of the Diocese of Salem wants to serve his own people as an assistant parish priest. He will be residing at Annai Velankanni Church at Karpur in the outskirts of the Salem city, Tamilnadu.
Bishop Singaroyan was born on 18 January, 1952 at Elathagiri in Dharmapuri District, Tamilnadu. He studied philosophy and theology at St. Peter's Pontifical Seminary, Bangalore. He was ordained priest on 27 May, 1978 for the Diocese of Salem. At age of 48 he was ordained fourth Bishop of Salem on 18 October, 2000.
He took doctorate in theology from Pontifical Lateran University, Rome in 1995. He has M.A. (Tamil Language), M.A. (Public Administration), M. Sc. (Psychology) all in the University of Madras. He was the professor of theology and director of pastoral ministry at Good Shepherd major seminary, Coimbatore. He was the Chairman of the CCBI Commission for Proclamation from 2011 to 2015. He is a priest for 41 years and a bishop for 19 years.
After his 19 years of episcopal ministry he left the Bishop's house on 11 March 2020. He went to Karpur Annai Velankanni substation church by riding his own motorbike and the staff at Bishop's house gave him farewell with tears.
Bishop Singaroyan was well known for his simplicity. When he was the Bishop of Salem he used to travel by bicycle to nearby communities and in motorbike to the far distances. He is popularly known as people's Bishop.
With his doctorate in theology and three postgraduate degrees and five master's diplomas in various fields, Bishop Singaroyan is well known for his academic excellence. He is a passionate missionary and his role as the the Chairman of the CCBI Commission for Proclamation showed his leadership quality.