Recently, the movie Gangs of Lagos has been raising much discussion among Nigerians and other cinema amateurs on LinkedIn. For those who have already seen The Gangs of Lagos, there is no need to introduce it, but here is a brief presentation of this great movie for those who have yet to.
Obalola (Tobi Bakre), Ify (Chike-Ezekpeazu Osebuka) and Gift (Adesua Etomi-Wellington) were born and raised in Isale Eko, where a politically affiliated gang is active. Obalola, the kingmaker, Ify and Gift get caught up in gang wars when rival gangs paint the streets red with blood. When they tried to fix the situation, they found out secrets that shook Isale Eko and, ultimately, made them realize their destiny. (Watch Gangs of Lagos | Prime Video, s. d.)
The quality of the movie does not pose a major problem among the discussants; rather, its suitability as an identity representation of Lagos does. In her beautifully written critique of the Gang of Lagos, Dr. Eileen CZ states:
"Recently ,#Netflix and ,#Amazon Prime are making a lot of noise in pushing out so-called "African content" such as "Young, Famous, and African" and "Gang of Lagos."
I feel this is a dangerous trend and again is misrepresenting ,#Africa, in this case, ,#SouthAfrica and ,#Nigeria in particular. Why does this South African version of glam remind me of its American version? Just how much money, sex, and violence do we need to portray a continent with half of the population identifying themselves as Muslim and 30% Christian?" (Post | Feed | LinkedIn, s. d.)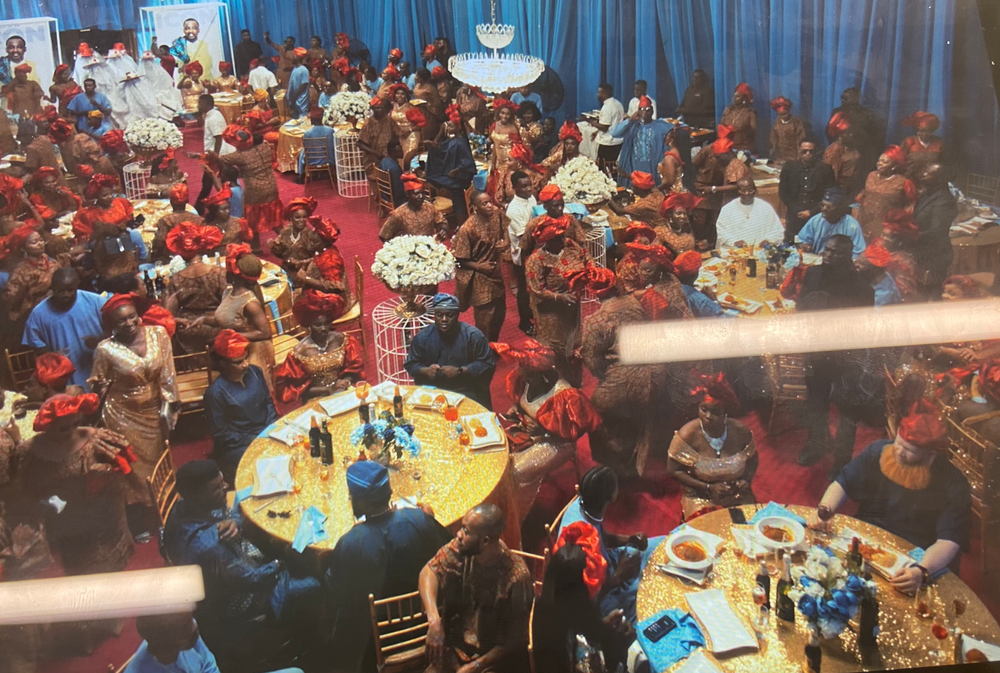 Her observations are genuine and should be taken seriously. There are, however, a few issues that this introduction already presents. It is true that Amazon and Netflix are pushing out African content, but are they making noise about it? I believe they are aware that with the rate at which Africa is branching, they have no choice but to canvass for African content. I think they should be grateful instead, and they are aware of this. In this introduction, there seem to be two different preoccupations: Should one be concerned that African values are not well presented, or Christian/Muslim values are not considered? I think we should stick to African culture, but if it's about Islamic/Christian values, she should come clean. However, they are, by the way.
The setting of the Gangs of Lagos is Isale Eko, which is inextricably linked to the history of what is today known as Lagos State. Described as "a bush full of swamps and lakes" pre-settlement, Eko (Lagos) was a visiting point for fishermen and traders." (History of Isale Eko – Isale Eko, s. d.).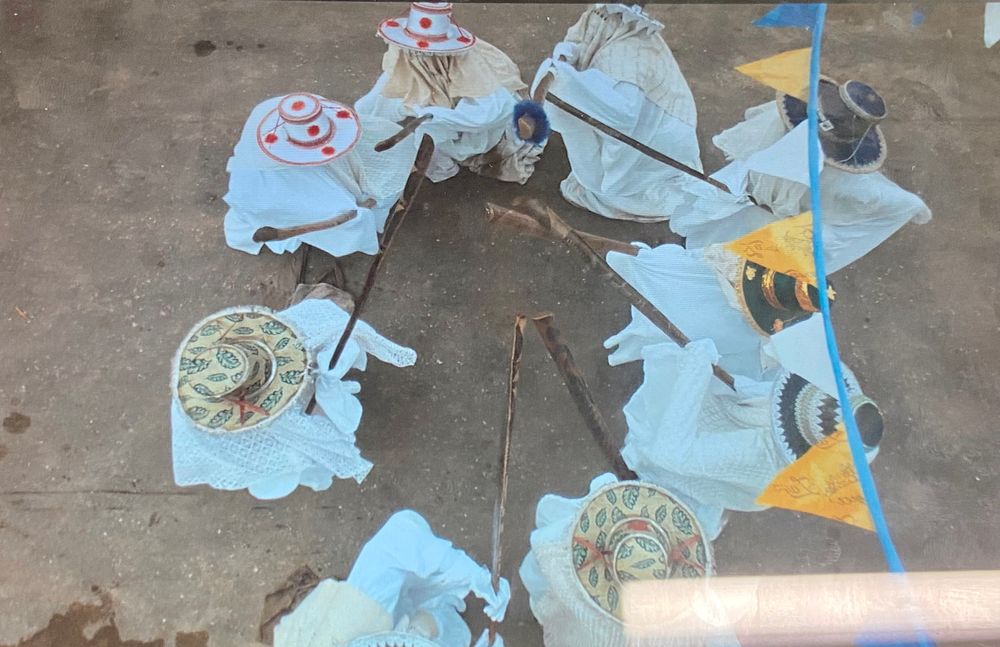 Historically, Isale Eko has always been a business hub that enchanted people from different backgrounds and intentions. Isale Eko was the home of Aromire, a pepper farmer who was one of the sons of Olofin, an Awori settler, according to the history we cited above. Aromire was the chief of Iddo Island and the first Idejo (landowner) of Lagos Island. As early as its first settlement, Isale Eko had over ten different faction lords trying to take control of this prosperous Ireland. From the point of view of history, Isale Eko is a beautiful setting for the Gang of Lagos, as it is where it all started.
It is also criticized for its faithfulness to Yoruba values. According to one Francis Adegbola, cited by Dr. Eileen CZ, these are the six core values of the Yoruba people.
1. The first is làákà'yè – The application of knowledge, wisdom & understanding. (Ogbón and ìmò òye)
2. Ìwà Omolúàbí – Iyege: Integrity
3. Akínkanjú or Akin – (Valour).
4. Anísélápá tí kìíse òle – (Having a visible means of livelihood). Anísélápá tí kìíse òle Hardworking Person.
5. ìyì- (Honour)
6. owó tàbí orò- (Money or wealth).
There is no space to analyze the prioritization of these values, but one might often question the origin of this tendency of absolute categorization of values in our African cultures. According to (Bẹwaji, 2021), "Because Yoruba society is a large one, … it is well-nigh impossible to annotate a homogenous value system." For him, what is important is that, among all Yoruba, there is a link between what might be discerned as the overarching Yoruba value system and the natural relationship members of Yoruba society display in relation to the environment and the people. Therefore, values are consistently observed in relation to the natural, social, political, moral, cultural, etc., environment.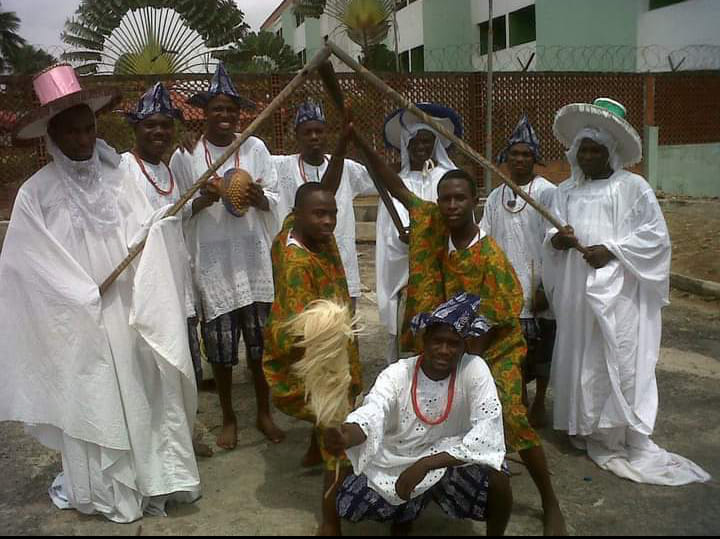 Furthermore, Barry Hallen (2000) also agrees with Bẹwaji (2021) that among the Yoruba, environments and circumstances determine which value should be prioritized in each given moment. For Hallen, three steps must be considered when assessing immorality among the Yoruba. First is a morally bad act of a person whose overall character (Ìwà) is rated as good (ènìyàn rere). In this case, the actions are considered to be the result of poor judgment or an error. (Hallen, 2000, 73). The second and third steps are assigned to the person whose overall character (Ìwà is rated as bad (ènìyàn burúku´). According to the works of Hallen and Bewaji in this situation, actions are not of a dual nature in Yoruba philosophy, unlike in Western philosophy, where dualism divides actions into moral or immoral actions. Different circumstances and natural, political, and social environments can impact how one acts in each moment. Motivations may arise from more than one stage in some behaviors. In addition, even motivations may be inexplicable by any of them (Hallen, 2000, ibid.)
In Segun Gbadegesin's text, Yoruba Philosophy: Individual, Community, and the Moral Order, this discussion is further pushed. Here, he asserts that two understandings of Ìwà – character and existence – are paramount in moral evaluation. He argues that training is essential, as character influences one's existence, and one's existence is verified through character. In any case, there is always something good in everyone.
"Children are appreciated for what they are. Though they are encouraged to be the best they can be, when, for some reason, they do not conform, they are not thrown out because, as they say, "a ki ifi omo burúkú fün ekün pa je" (we do not throw a child to the tiger just because he/she is bad) (Eze, 1998, 139).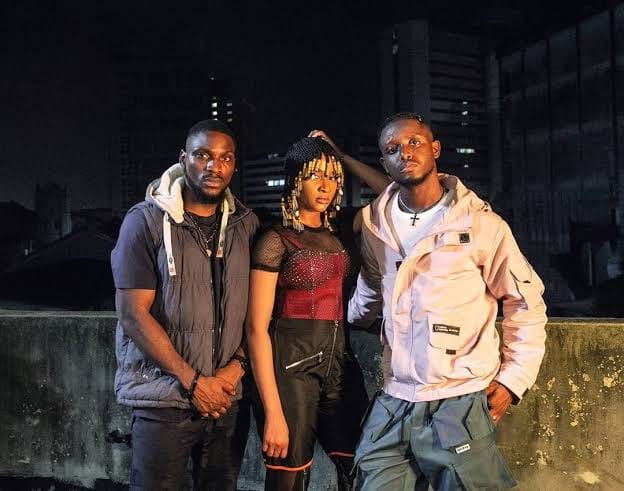 Returning to the Gang of Lagos, some spectators have accused the director of pushing forward a narrative that celebrates a stereotype of violent and money-addicted Africans. It is here that they have mostly gotten it wrong. Jadesola Osiberu's Gangs of Lagos are neither killers nor are they, in any way, similar to the gangs who killed their fathers. They are nothing like the people who created the system they defend. For example, they do not believe in killing but are dedicated to sanitizing their society, even if it entails eliminating those who hold their community captive. Should we condemn them because they are forced to use violence to end the violence that has constantly ravaged their community?
Besides, the Gangs of Lagos must also be appreciated on other levels as well. From a literary standpoint, Jadesola is a master storyteller. The storyline expands to 2 hours and 04 seconds. The plot is well distributed with a beautiful chiasmic structure, opening, and closing with similar scenes and events that occurred in the beginning, coming back towards the end.
The narrative begins (exposition) with the gruesome murder of Obasola's father. This event brought Obasola to the street and, subsequently, to Nino (Tayo Faniran). The narrative was beautiful and was already intriguing, even before the moment of conflict that ensued with the killing of Nino occurred. Everything changed from that moment forward. Nothing remained the same. The order of the day soon became death and riots. Furthermore, we see the three young principal characters, Obasola, Ify, and Gift, growing dynamically in all of these moments.
The climax was attained when Ify was tragically murdered, and Isale Eko's young, timid boys and girls blossomed. They emerged from the shadow of the great gang leaders, who destroyed their city and transformed from pupae to butterflies. The narrative then reached a resolution when the youth decided to end the madness raining in their city and decided to eliminate all the evil leaders of Isale Eko.
The Gangs of Lagos is a literary corpus that every literary scholar should watch. Furthermore, regardless of how we put it, it is not a misrepresentation of Lagos. Obasola, Ify, and Gift prove that the Gang of Lagos are not really gangs in the traditional sense of the term, but youths who are simply fighting to survive. Furthermore, they are all young Nigerians who are tired of the ethnic stratification of their nation. It is the case that they are post-EndSars Nigerians.
When Teniola complains that she cannot disobey her father, Obasola, the kingmaker, tells her that gang life is not a life for anyone. Unlike their predecessors, who saw no way out of it, their generation aims to walk out of this jungle. This is a mentality that the Gangs of Lagos would like to end.
References
1. Bẹwaji, J. A. I. (2021). Yorùbá Values and the Environment. Yoruba Studies Review, 3(1), 1‑21. https://doi.org/10.32473/ysr.v3i1.129929
2. Eze, E. C. (Éd.). (1998). Yoruba Philosophy : Individual, Community, and the Moral order, dans African philosophy : An anthology. Blackwell Publishers.
3. Hallen, B. (2000). The good, the bad, and the beautiful : Discourse about values in Yoruba culture. Indiana University Press.
4. Post | Feed | LinkedIn. (s. d.). Consulté 17 avril 2023, à l'adresse https://www.linkedin.com/feed/update/urn:li:activity:7052299270749646848/?commentUrn=urn%3Ali%3Acomment%3A(activity%3A7052299270749646848%2C7052919778696413184)&dashCommentUrn=urn%3Ali%3Afsd_comment%3A(7052919778696413184%2Curn%3Ali%3Aactivity%3A7052299270749646848)&dashReplyUrn=urn%3Ali%3Afsd_comment%3A(7053559682988167168%2Curn%3Ali%3Aactivity%3A7052299270749646848)&replyUrn=urn%3Ali%3Acomment%3A(activity%3A7052299270749646848%2C7053559682988167168)
4. Watch Gangs of Lagos | Prime Video. (s. d.). Consulté 17 avril 2023, à l'adresse https://www.amazon.com/Gangs-Lagos-Tobi-Bakre/dp/B0B6QMJ7CW