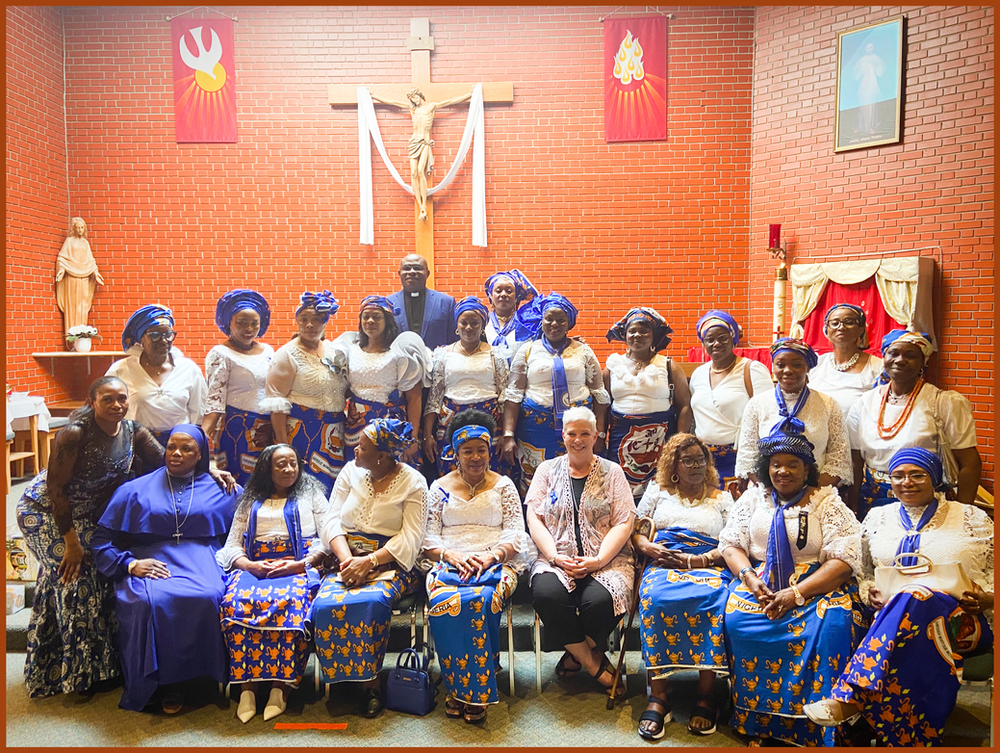 At Saint Peter's Parish, located at 1640 Hetherington Road in Ottawa, on May 28, 2023, an emotional atmosphere filled the air as Catholic mothers were honoured during the annual Uka Nne – Mothering Sunday event hosted by the Nigerian Igbo Catholic Community of Ottawa. The event showcased the significance of mothers in society and celebrated motherhood, faith, and black cultural heritage. The mothers were treated with respect and reverence, creating a joyous atmosphere filled with boisterous laughter. The event demonstrated that Uka Nne is a day to celebrate motherhood and cultural heritage, even outside Nigeria.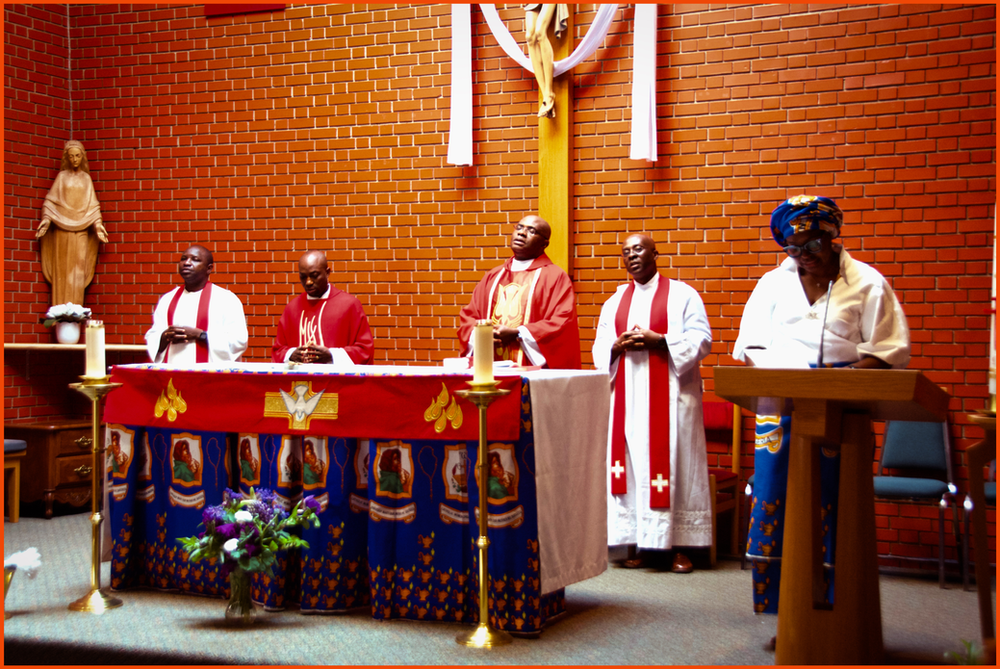 The Church's decoration exuded a sacred atmosphere through the combination of Nigerian cultural fabrics and Catholic liturgical colour. As a result, the environment felt genuinely African and authentically Catholic. The mothers dressed up for the occasion, proudly wearing their uniforms and corresponding headgear. The altar and other liturgical furniture were decorated to match the day's uniform. Interestingly, it was Pentecost Sunday, requiring red vestments and decorations in Catholic liturgy. The mothers creatively blended the red colour of Pentecost with the blue apparel of Mother's Day, resulting in a beautiful mix of colours showcasing motherhood's energy and candour.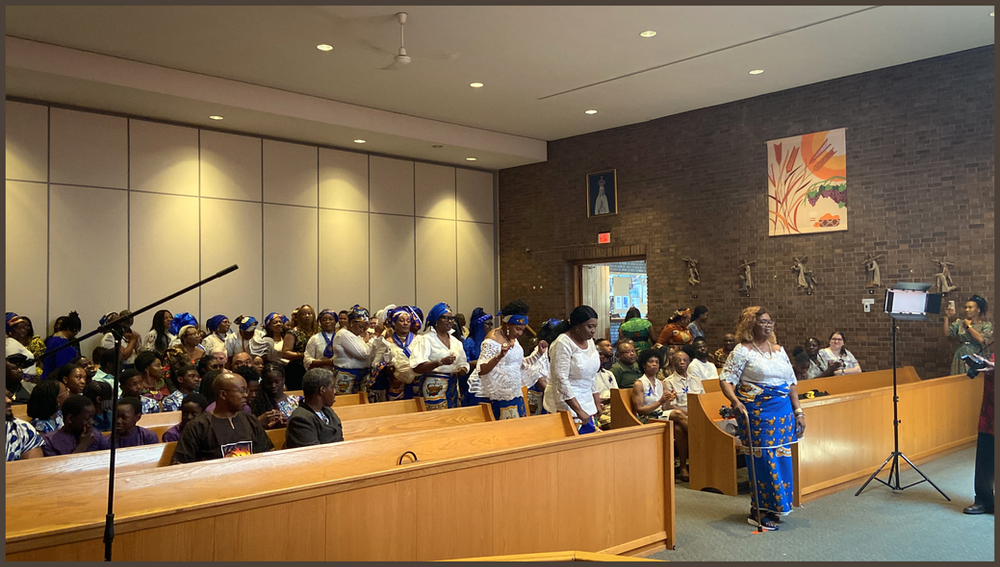 During the Eucharistic celebration, the mothers served and sang in the choir. It was a refreshing change from the usual Sundays, as the enthusiastic mothers in the choir made it a delightful experience for everyone present. The choir mainly sang in Igbo, executing classical Igbo liturgical hymns that brought back memories of the good old days in the Motherland for the older adults. It was a fantastic day, and the National Capital Region of Ottawa felt alive with the heartbeat of the motherland.
Before the end of the first phase of the day's celebration, three young ladies entertained the audience with a thought-provoking song where they recounted the sacred roles of mothers in their lives. "When we are in pain or suffering from hardship or difficulties," they chanted, asking the joyful audience to whom would they turn? And, to each of their question-oriented verses, the enthusiastic audience responded in a loud, thrilling chorus, "My mother."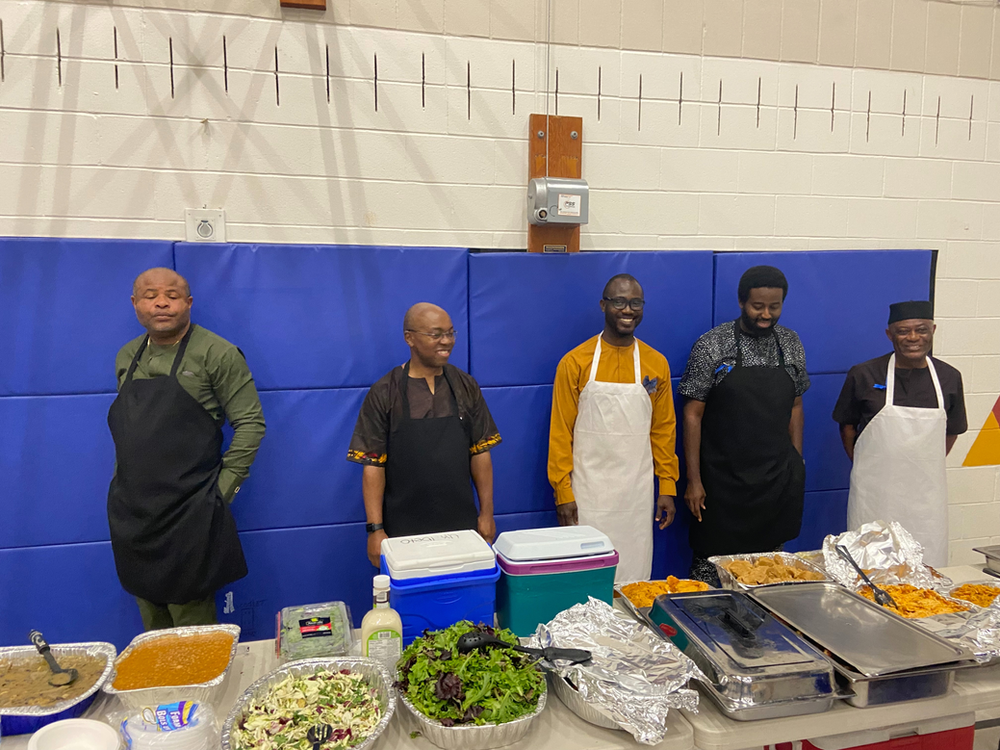 After the almost two-and-a-half-hour Eucharistic celebration, the attendees were excited about the promised delicacies. The Catholic Men Association had committed to providing the necessary items for the entertainment part of Mother's Day. During the community mass last month, they reminded the mothers to refrain from participating in preparing the food and materials needed for item seven of D-Day.
The association kept their promise and everyone present was satisfied with the variety of food available. Moreover, the fact that some priests had to assist in serving the table proves that they delivered on their promise, as mothers were asked not to participate in the service. In short, this year's "Uka Nne" event set a record for future years and gave hope that we are slowly recovering from the isolation brought on by Covid-19.