What if Nero didn't fiddle while Rome Burned?
Some critics contest the famous saying that while Rome burned, Nero fiddled, but the real question is not whether Nero fiddled or not, but where he was when Rome was on fire. Nigerian society is today at the edge of collapse, with many citizens attempting to commit suicide. Where are the religious leaders? The government, as we know, is only a rubber stamp, for the nation has been hijacked by some cabals who milk the country for every penny that can be sucked up. They no longer care to hide their agenda, for they have poisoned the youth to daydream. They have weakened the student governments, divided the youths into tribal and religious lines, and made the religious leaders a laughingstock. The problem is, why does it look like they have robbed us of our collective consciousness and desire to fight back? Why do our churches make us chase rats while our home is engulfed by fire?
The Origin of the Problem
This situation is, unfortunately, older than Nigeria. It can even be traced back to the ill adaptation of both Islam and Christianity to our society. The seeds were sowed when Western and Arab colonial masters weakened our cultural fabrics and supplanted them with their borrowed belief system. And when we had the joke called independence, the neocolonial masters continued by slowly ruining our education system. So, as the years passed, they understood the privilege of studying abroad. Thus, they kept making it impossible for our education system to produce people with the temerity to fight back. Hence, as Audre Lorde would say, they made sure that the master's tools could not be used to destroy the master's house. Still, it is not like we didn't try. Our elder brothers and sisters tried to fight back and even made a few achievements under military regimes.
About the Present-day Students
Regrettably, unlike their elders who organized themselves to fight against their oppressors, today's students have been inoculated in the brain. They now fight one another instead of the vampires at the government secretariats, who feed on their blood even in the daytime. Cultism and other revolutionary groups in the universities have been tamed to fight over women and men they wish to drag. When was the last time we heard the name of any student association president who speaks to power? When did we last see any student protest that made our government dialogue? If not for our musicians, comedians, content creators and a few other young Nigerians, manifestation would have been something of the past in Nigeria. Look at our politicians today. How many of them are not ex-thugs?
The General Religious Delusion in Our Land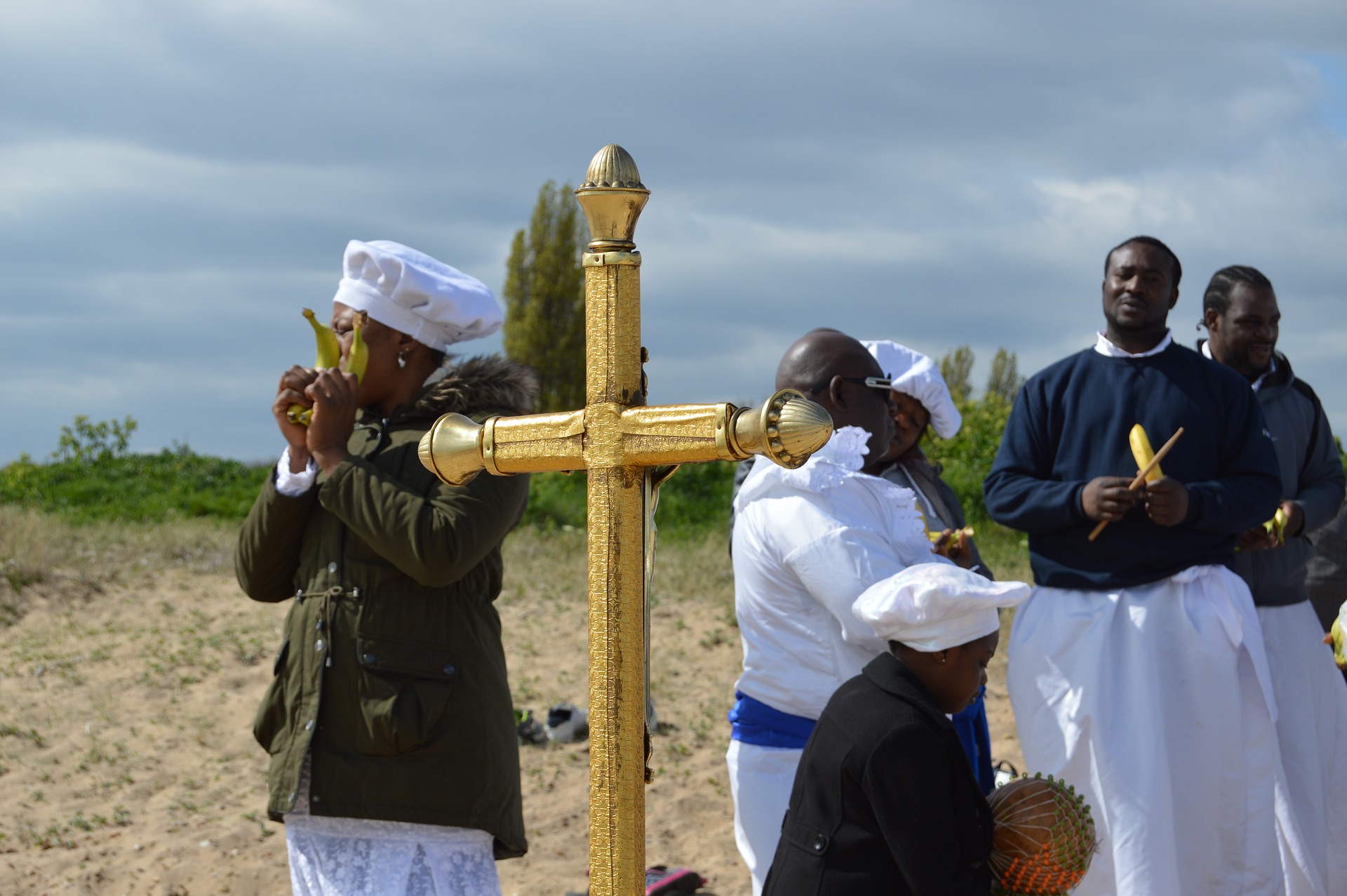 In addition, for some time now, they have also invested in ruining our religious system, infesting the leaders to sell a paradise of fools to their followers, who now forget that the kingdom of God is already here. So, enchanted, they suspended their thinking faculties, seeing in the present time the image of hell – which Nigeria incarnates well. Stupefied, they no longer fight to undo the charm that keeps them sleeping; instead, they sublimate their amnesia into irreligious reverence that gives them the illusion of getting out of this communal paralysis through unreasoned religiosity.  
From Monday to Sunday, night vigils are held where we cast and bind imaginary demons that hold our self-abandoned destiny in chains. Adoration grounds keep surging rapidly, with their leaders becoming instant millionaires on the backs of the poor masses. Fasting and prayer have even become a medical prescription as the masses cannot even afford to eat, yet they turn up their pocket to tithing and offertory boxes. And while the crowds dance to an artificially induced trance of their spiritual gurus, they keep enriching their bank accounts and dining with the corrupt leaders who stole the destiny they claim to restore through their non-spiritual prayer sessions.
Catholic Youths' Apathy
You might think that some Churches are different, but don't allow yourselves to be fooled, for birds of a feather always flock together. I follow a group of Catholic youths from different parts of Africa. And when you compare the engagement and preoccupation of these youths, you understand that the Nigerian Catholic Church is also hacked. For example, while Kenyan and Malawian Catholic youths are planning how to plant trees and the Congolese youths on how to organize a rally on political awareness, the youths from Chinua Achebe's country are seriously organizing quizzes and choir competitions. Had it been that they were quizzing each other on current affairs or social teachings of the Church, it could have made sense. But how on earth does a group of youth from a nation on the edge of collapse waste their precious time on questions about 3rd-century popes and dogmas sleeping in the vault of theologians?
What Next?
It is time Nigerian youths wake up from their slumber and stand against all the vampires in religious gowns, government houses, and educational attire. We must understand that this nation is slowly dying, with masses of traumatized youths fleeing from their homeland to other countries. All it takes is to look around to see those few bloodsuckers who feed on the bone marrow of our nation. They are dressed in suits, ride in government cars, and move around as men of God with their fake bibles clasped in their dirty palms. They ride in big cars dressed in white garments or Roman collars like Jesus' assistants. Look well and see how they romance the government officials. Rise and take back your nation, or die waiting for a God who has always been there waiting for you to rise and fight your oppressors. Jesus has already died, once, on the cross for you to be free. Stop waiting for him to die again for the freedom you intentionally handed over to your oppressors.