Ndi mgbasa oziọma iri na-asato agbakọrọla ọnụ wee tinye olu n'okwu gbasara oziọma na omenaala. Ndi mgbasa oziọma a na-arụ ọrụ na nzuko di iche na Kebek ezutele onwe ha n'ụlọ ndi echichi ana-akpọ Jezuwiti iji ghọta nke ọma nsogbu di iche ndi na-arụ ọrụ mgbasa oziọma n'ebe enwere omenaala di iche na-ahụ. Na  mkpụrụ ụbọchi atọ a puru iche, anyi lebere anya n'isi okwu : Nsogbu nke mbikọrita omenaala di iche iche n'ọrụ mgbasa oziọma : site n'ihe mere na Babelu rue n'ụbọchi muonsọ dakwasiri umuazu Jéso – (the challenges of interculturality in our ministries : from Babel to Pentecost).
N'ihe ọmụmụ a e jiri asụsụ Furench kuzie, anyi nine (ndi na-amụ amụ na ndi nkụzi) bu ndi biara si ebe (bakụgranwụdụ) di iche iche bia. Mmadu olemole bu ndi ụka Katọlik ebe enwere ndi ụka Siemes (Angilikan), ụka jikọrọ ọnụ nke Kanada (United Church of Canada), Ụka Luteranu na otu onye na-aju ma Chukwu ọdi ma ọdighi (an agnostic). Anyi sikwa obodo di iche iche bia : Naijiria, Kanada, Senigal, Italia, Ruwanda, Burundi, Jamini, RD Kongo, Togo, Hayịtị, Furansu, Lilu Morisu na Bolivia.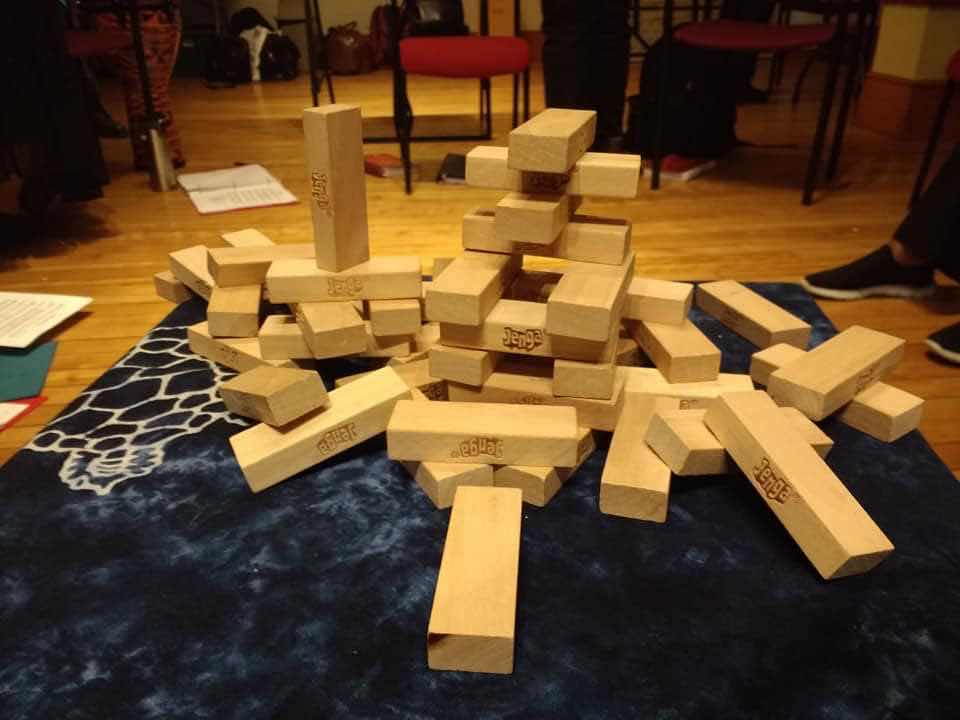 Ihe bụ isi anyi jiri kpaba okpu bu i chọpụta ụzọ ndi si obodo ọzọ ma ọ bụ n'omenaala ọzọ were bia irụ ọrụ oziọma n'ebe di iche ga-esi ghọta omenaala ndi ha na-agbasara oziọma. Anyi chọputara na nsogbu kacha nsogbu bu mmadu igbasara ndi ọ maghi omenaala ha oziọma. N'oge gara-aga, ndi mgbasa oziọma na-ebuso omenaala, njirimarandi na ọdibendi nke ndi ha butere oziọma agha. Tata, anyi amarago na nsonaazụ agwa di etu ahụ bụ na ndi e siri etu ahu gbasara oziọma na-eme ka ụsụ; ha anaghi aghọtacha ihe di iche na odibendi na obiarabendi.
N'ụbọchi atọ a pụrụ iche, ndi okamara n'ihe gbasara ozioma na omenaala gosiri anyi ụzọ anyi ga-esi ghọta ihe di iche n'omenaala nke obodo anyi siri bia, omenaala ụka, omenaala nke ndi anyi na-agbasara oziọma na omenaala nke oge anyi nọ n'ime ya taa. Ha mere ka anyi ghọtakwa na onye oziọma na-aghọtaghi ihe di iche n'ime omenaala ndi a di egwu; nkụzi ya a bụrụ adigboroja.
Na ngwụcha nkụzi a pụrụ iche, anyi ncha jiri obi aṅụri pụrụ iche laghachi ebe di iche iche anyi na-agbasa oziọma i ga chọba ụzọ anyi ga-esi bụrụ ndi na-ebu ụzọ ghọtaa ebe na oge anyi nọ n'ime ya nke ọma iji bụrụ ndi nnọchi anya toziri etozi nke oziọma.