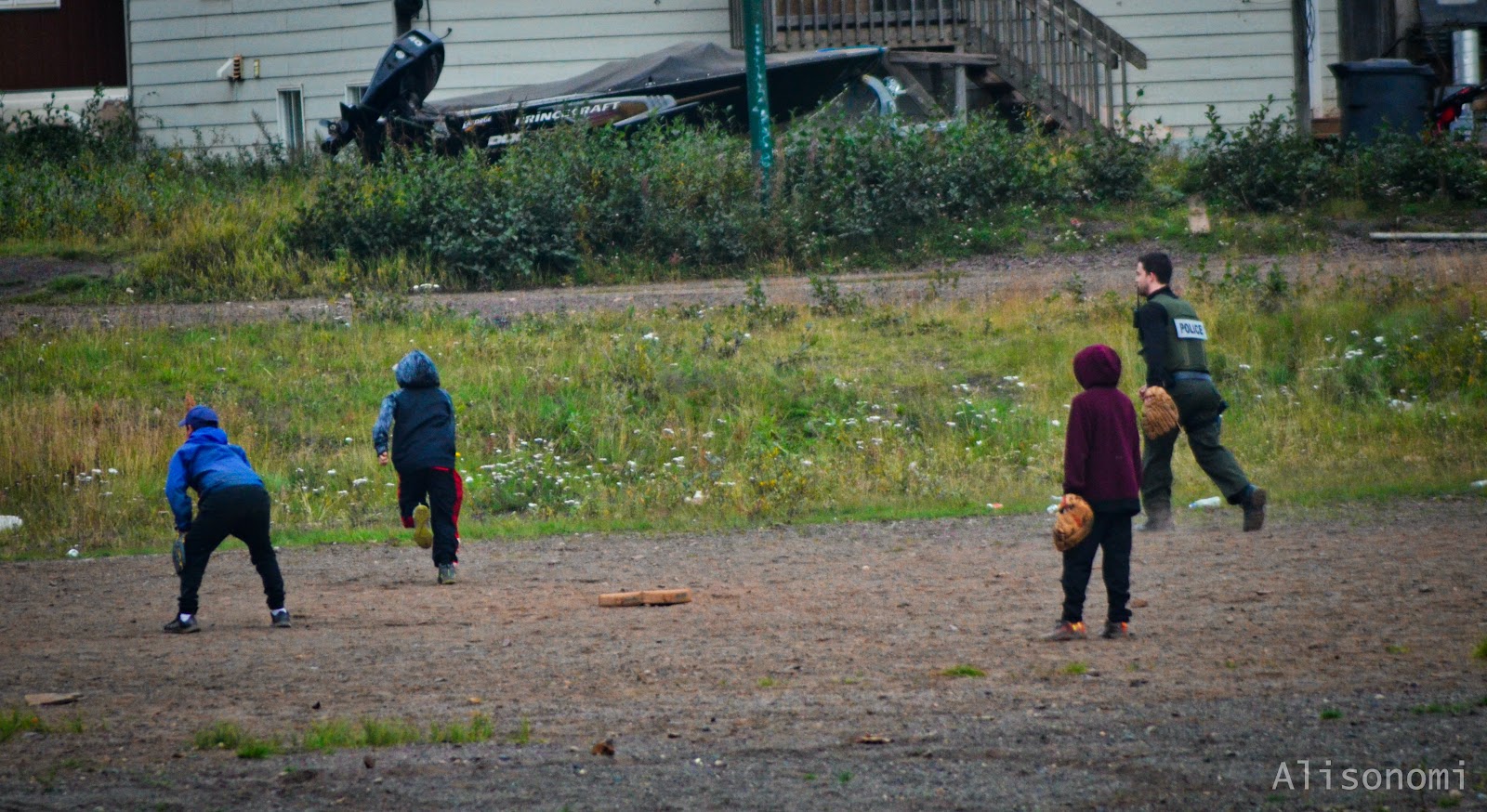 En anglais, on dit très souvent : « the police is your friend » — la police est ton amie. Or, nous le savons bien que, dans nos communautés, surtout éloignées, les policiers ne sont pas souvent nos meilleurs amis. Ils sont même de fois, vu comme l'ennemi juré d'une catégorie de la population.
Il suffit d'une petite promenade dans les villes pour le confirmer. On y trouve les inscriptions comme « Fuck the police » – que la police se fasse foutre, « Police dehors », etc.
Cette triste réalité les oblige, malheureusement, à rester souvent à l'écart de la population. Et même quand ils s'y aventurent, ils se voient de fois accueillir ou même avec agressivité.
Mais dernièrement, en balayant le plancher avec M. Louis-François Hétu, le chef de Sûreté du Québec à Schefferville, lors d'un repas organisé pour les aînés, je me suis rendu compte que la police peut bien être la meilleure amie d'une communauté.
Depuis mon arrivée dans la communauté innue de Matimekush-Lac John, j'ai vu plusieurs policiers arriver et repartir. Et même si je n'ai pas autant d'expériences d'autres milieux communautaires, ces années me montrent que la Sûreté du Québec desservant la communauté de Schefferville et Matimekush-Lac John a quelque chose de particulier.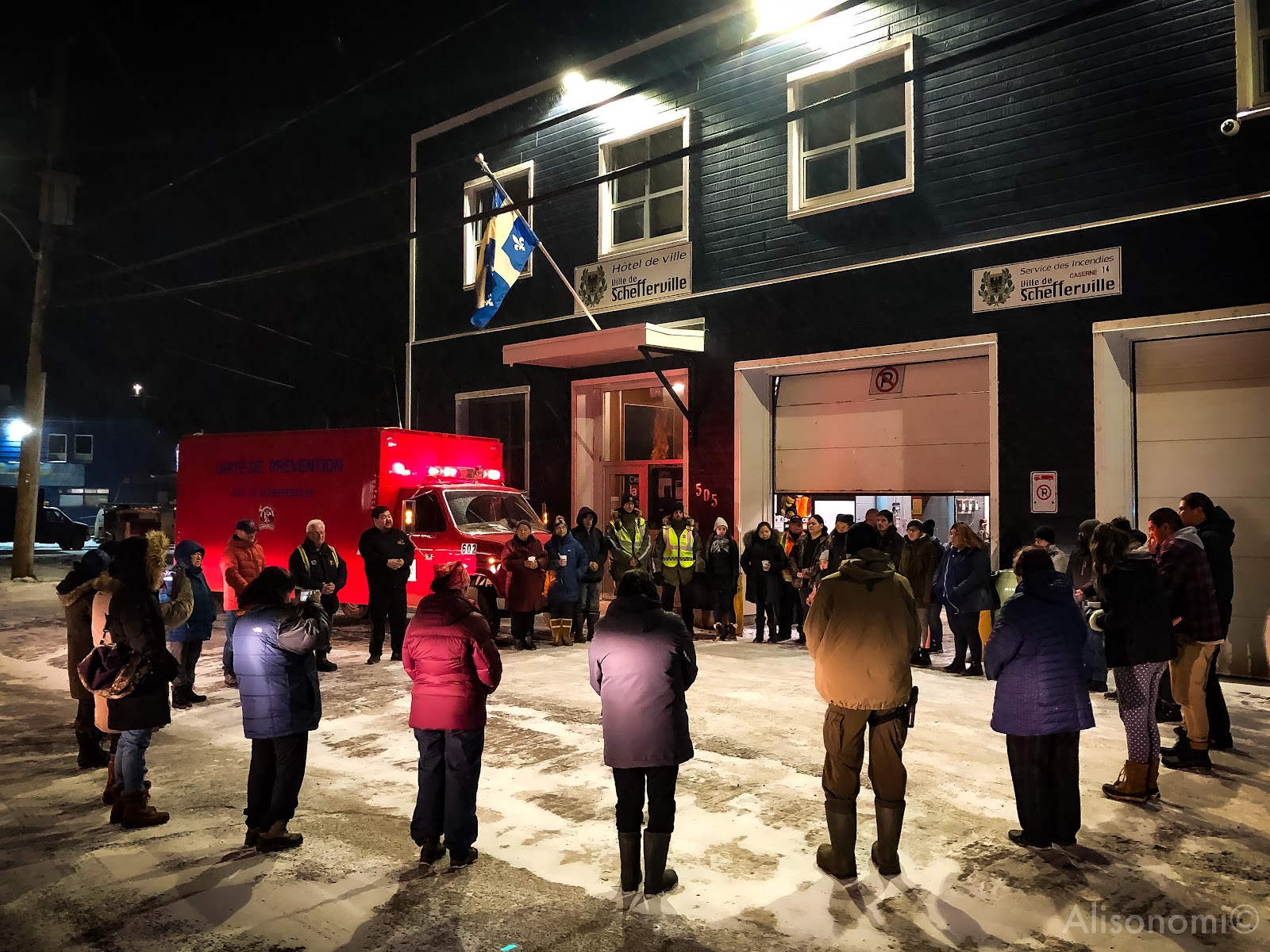 Pendant ces années, j'ai vu les policiers en tenue courir derrière la balle molle avec les jeunes. J'ai vu les policiers monter la tente, arranger les salles, servir la nourriture, ramener des aînés à la maison après une activité communautaire, travailler à la cuisine, danser, etc., avec la communauté sans préjugé ni discrimination.

J'ai aussi vu des voitures de police arriver à l'école sans que personne ne se pose aucune question et sans qu'il y ait une urgence. Ils y viennent à volonté et se font accueillir par les jeunes qui les voient comme amis.
J'ai vu les jeunes s'attrouper pour saluer les policiers en contrôle routier, les policiers s'arrêter pour causer avec des jeunes sans que les jeunes ne pensent qu'il y a un problème.
À Schefferville, la police a compris qu'elle a besoin de la communauté pour réaliser son travail. Et la communauté a, aussi, compris que la police est là pour son bien-être.
Ensemble, la police, les élus et la population de ces villes du Nord s'assoient en amis pour réfléchir sur l'avenir de la jeunesse.
Et dernièrement, la police, l'école, les agents de santé communautaire ont mieux compris qu'ils ont besoin les uns des autres pour mieux lutter contre des fléaux qui menacent la communauté.