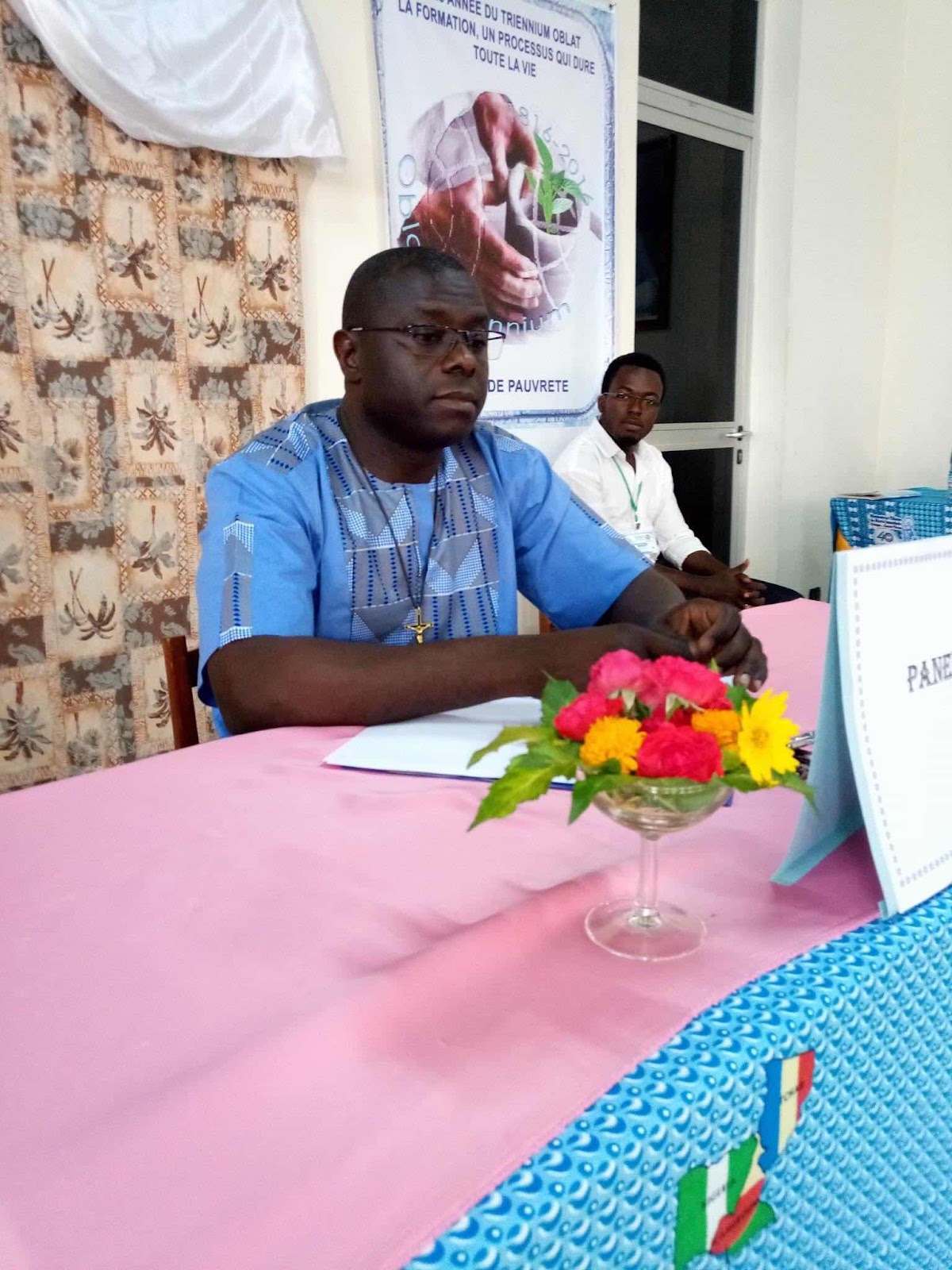 The Missionary Oblate Province of Cameroon (Omi Cameroun) has a new provincial superior. On a message released early this morning (the 5th May 2020), on the General website of the congregation, https://www.omiworld.org/2020/05/05/a-new-provincial-to-the-province-of-cameroon/, we can read:
"On May 4, 2020, the Superior General received the unanimous consent of the Council for the appointment of Fr. Ferdinand OWONO NDIH, O.M.I as Provincial of the Province of Cameroon for a first term."
The new provincial who will be replacing the outgoing one, Fr Edouard Dagavounansou, O.M.I will be in charge of an oblate province with around 187 members. The province has its geographical location in three countries: Cameroun, Tchad, and Nigeria (An Oblate mission of Cameroon). It is made up of around 86 priests, 13 brothers, 86 scholastics, and 1 Bishop.
Fr Ferdinand was born on the 17th of August 1974 in the Central Province of Cameroon (Yaoundé). He joined the Missionary Oblates of Mary Immaculate in 1999, and pronounced his first vows in the congregation, on the 8th of September 2001.
After his first vows, he proceeded to Yaoundé, where he did his philosophical studies at the Institut de Philosophie Saint Joseph Mukasa, IPSJ, Nkolbisson, Yaoundé. During these three years of philosophical studies, Fr Ferdinand was a member of the Oblate scholasticate community, Maison Yves-Plumey.
At the end of this first part of his scholasticate, he was sent to Salapumbe for his one-year pastoral experience. This pastoral among the Baka, an endangered native nation of the Equatorial forest, forged his missionary character. Listening to him recount his missionary experience among the natives during my Pre-noviciate year, I vividly noticed in him that missionary zeal that moves the oblates to leave nothing undared. It was so enriching that his love for the mission invigorated my young missionary spirit.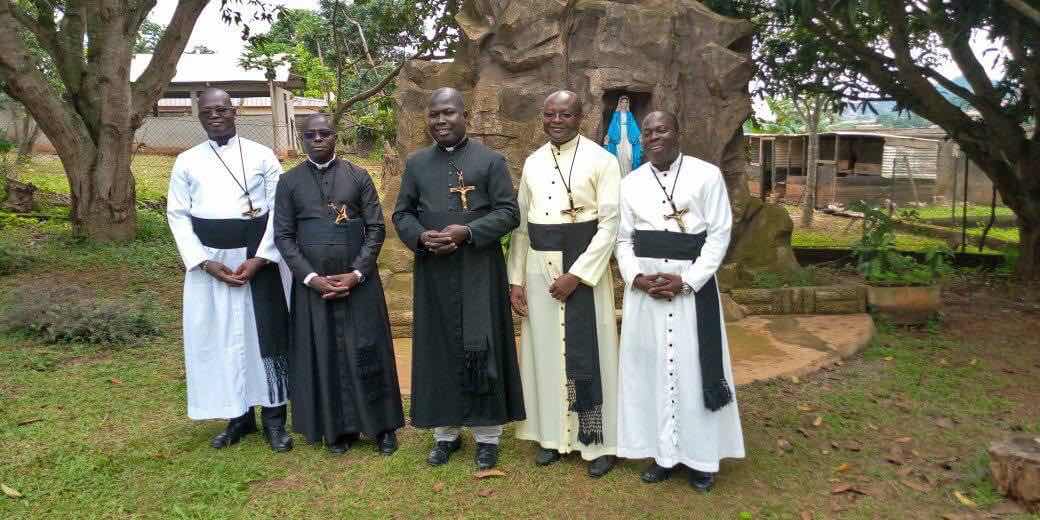 At the end of his pastoral year, he was sent to Saint Eugene De Mazenod Scholasticate, Kinshasa, in RD Congo. He did his four years of theological studies at the end of which he majored in B. Sc in Theology and M. Sc in Mission Studies (Missiology). He then pronounced his final vows in 2008 and was ordained a priest in 2009.When he finished his first formations, he was sent to Our Lady, Mother of God Shrine, in Figuil, Cameroon where he worked for few years before being sent to the Residence Yves-Tarbat, Oblate Prenociate in Mokolo, Cameroon. He directed the center for some years before going for further studies in formation ministry. On his return, he was assigned to Blessed Joseph Gérard Noviciate, in Ngaoundéré, Cameroon. He completed two mandates of 3 years each before being assigned to the Oblate Scolasticate, Maison Yves-Plumey, in Nkolbisson, Yaoundé. He has been working as the superior of the scholasticate until his nomination and will continue until he assumes his new function as the provincial superior of the missionary Oblates of Mary Immaculate, Province of Cameroon.