Les lieux de provenance des membres de la communauté noire de la Côte-Nord sont aussi divers que leurs parcours et leurs milieux d'engagement. Aujourd'hui, nous voudrions vous faire découvrir le parcours de Kerry-Ann Taylor. Kerry-Ann est Canadienne, mais d'origine jamaïcaine.
Sa famille a immigré au Canada quand elle avait encore douze ans. À son arrivée au Canada, elle avait constaté deux choses : que le Canada est, contrairement à la Jamaïque, très froid, et que la neige n'était pas aussi propre qu'elle apparait dans les cartes postales.
Ses parents étaient tous deux des enseignants de formation, mais à leur arrivée au Canada, ils ne pouvaient pas obtenir des postes dans des écoles canadiennes. Pour subvenir au besoin de la famille, son père a dû abandonner son rêve d'enseigner. Il a ensuite obtenu un emploi en tant que travailleur social. Sa mère, quant à elle, a continué de faire la suppléance jusqu'à ce qu'elle ait complété son dossier avant d'être employée à plein temps.
À douze ans, on n'a souvent pas la difficulté d'intégration. Voilà pourquoi, sans beaucoup de difficulté, Kerry-Ann s'est intégrée dans la vie sociale de son nouveau pays d'accueil. Elle deviendra en un rien de temps une vraie citoyenne de la T.O. Elle se rappelle encore, et en parle, avec enthousiasme, qu'elle adorait la diversité de sa nouvelle patrie. Dans une des lettres qu'elle a écrites à ses amies à la Jamaïque, elle leur parlait de ses camarades venant de tous les coins du monde.
Elle notait qu'elle avait des camarades somaliens, pakistanais, chinois, indiens, nigérians, etc. Sans le savoir, elle se préparait pour un avenir, comme on verra, parsemé du récit des voyages et d'engagements dans des milieux interculturels.
À la fin de ses études secondaires, elle s'est inscrite à l'université de Toronto pour un baccalauréat en science politique et en sociologie. Pendant qu'elle étudiait à l'Université de Toronto, Kerry-Ann travaillait aussi à la CIBC (Bank). À la fin de son baccalauréat, CIBC a supprimé les Services financiers le Choix du Président où elle travaillait.
Pour récompenser ses employés, CIBC leur a offert une bourse d'étude ou de formation. Sans perdre le temps, elle a choisi de faire un diplôme d'étude supérieure en journalisme. Admise pour les cours en journalisme, elle passera deux ans dans The Humber Institute of Technology and Advanced Learning. C'était au cours de ces études qu'elle fera sa première immersion à la langue française.
Le programme de l'immersion linguistique qui a duré six semaines a eu lieu à l'Université Laval. Et à la fin de son diplôme, Kerry-Ann était accepté pour faire son stage à la Banque Royale du Canada.
Ensuite, quand, à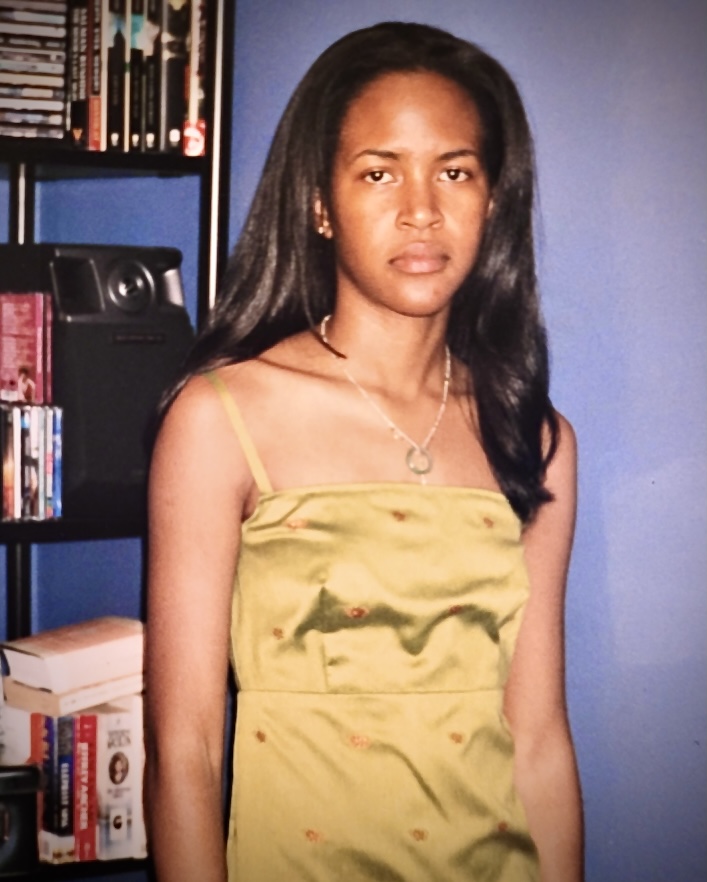 la fin de son stage, Kerry-Ann ne fut pas retenue, elle a décidé de découvrir davantage le monde. Elle embarquera pour un séjour en Europe.
Elle obtient un visa vacance-travail d'un an pour découvrir le vieux continent. Arrivée en France, elle fera plusieurs métiers comme agente du marketing, enseignante d'Anglais, administratrice du projet, réviseuse de revues scientifiques, etc.
C'était un autre moment très marquant de sa vie. Elle visitera aussi plusieurs villes espagnoles. Vite, elle tombera en amour avec Paris, Nice, la culture et la langue française. Malgré son amour pour le vieux continent, le Canada l'appelait toujours. Finalement, après neuf mois, elle décida de revenir au Canada.
Aujourd'hui, Kerry-Ann est nord-côtière, mais elle ne l'est pas devenue par hasard. En 2012, elle rencontra un Nord-Côtier qui deviendra son mari. C'était en novembre 2017 qu'ils vont se donner l'un à l'autre. En ce moment-là, son aventure nord-côtière était déjà débutée.
Dès son arrivée sur la Côte-Nord, cette fille de deux enseignants s'était lancée dans l'enseignement sans perdre son temps. Elle fera la suppléance dans deux commissions scolaires — commission scolaire du fer et Commission scolaire Eastern Shores. Et pendant ce temps, elle enseignera au primaire, au secondaire et aux programmes des adultes.
Entre septembre 2017 et septembre 2018, elle va travailler pour le ministère de l'Éducation du gouvernement ontarien. Elle travaillera au ministère de l'Enseignement supérieur en tant que conseillère en éducation autochtone. Ayant vécu et travaillée dans un milieu autochtone, elle a beaucoup aimé son travail, et surtout la possibilité de collaborer avec une équipe très compétente.
Toutefois, après une année parmi cette magnifique équipe, elle décida de retourner travailler sur la Côte-Nord.
Aujourd'hui, elle est directrice adjointe pour l'Agence Mamu Innu Kaikusseth (AMIK), une entreprise autochtone qui coordonne les activités de pêche pour les communautés innues vivantes au long du fleuve Saint-Laurent. Elle est aussi consultante dans une agence qui facilite la diversité et l'inclusion dans les milieux ouvriers.
En plus d'avoir commencé, dernièrement, un tout petit service de restauration bien appréciée appelé « la cuisine jamaïcaine », Kerry-Ann aime beaucoup faire de longues marches sur la plage et organiser des activités culturelles. Ce n'est donc pas étonnant de savoir qu'elle est une des grandes promotrices de la communauté noire ici sur la Côte-Nord.