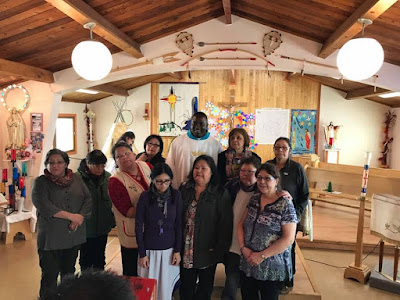 The story of Oblates in Canada cannot be told without talking about our presence among the First Nation communities. As a matter of fact, four years after the arrival of the Oblates in Canada in 1841, Fr Pierre FISET, visited Sept-Îles, in the Northern Coast of Quebec, to meet the Innu First Nations people. Five years later, in 1850, the Oblates were charged with all the First Nation missions of the Northern Coast of Quebec, from Tadoussac to Labrador. This mission grew with time, drawing many Oblates, both Brothers and priests, to all the nooks and crannies of the vast territory of
this North Shore. Though the mission had its glories and weaknesses, it remained a mission where the First Nation people and the missionary Oblates of Mary Immaculate walked together in the vast field of evangelization.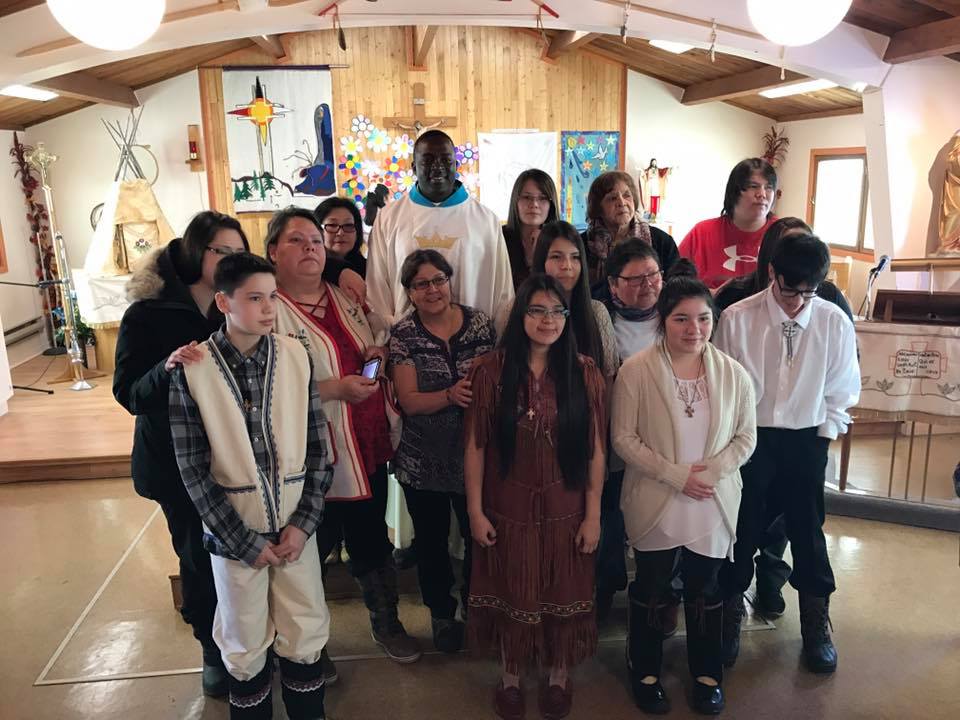 The missionaries worked with the communities in the systematization of their language, in the recording of their ancient histories and traditions, in the translation of many important documents, etc. But after many years of glory, the number of missionaries started seriously to dwindle. Fortunately, the communities are already on their feet; they have their linguists and professional translators; their anthropologists and ethnographers; their own teachers and school directors, etc. The missionaries are thus relieved of their social pastoral programs.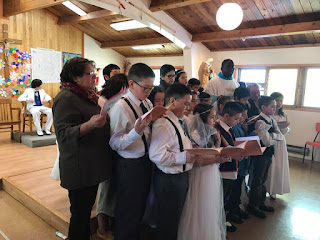 But then the communities that had missionaries dwelling permanently among them started finding it difficult to have even a visiting missionary. And true to our love of the First Nation Mission and the First Nation people, the Oblate province of Notre-Dame-du-Cap made a missionary choice of assuring a qualitative pastoral presence among the Innu Nation of the Northern Shore of Quebec.
Today, we are four missionaries, from four different countries, in charge of seven communities. Our communities are not as they were a few years back. In most cases, the average age of those who come to our activities is above 70 years. And this reality affects our relationship with the younger generation.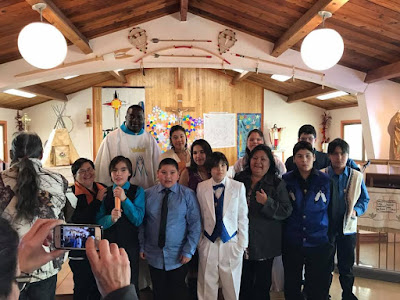 But the community of Matimekush-Lac John has proven that they can transform the life of their Church. At the beginning of 2016, the community decided to reinvent its pastoral organization. Without a pastoral team, we gave ourselves two years to go through an unending list of youths who have not yet received their first Holy Communion. Once the challenge was launched, up to 13 members of our community decided to volunteer in teaching catechism. Recently, they proved their preparedness by presenting forty youths to receive Holy Communion. It was a community activity since the last time half of this number participated in such a celebration dates to 22 years ago.
During the celebration, the women expressed their desire to assure a continuous accompaniment of our youth in the preparation of sacraments and in showing other Innu communities how to be a Church in this era of laity empowerment.
"The truth might be hard to say, painful to bear or even drastic for the truth sayer but still needed to be said". Alisonomi